Published on:
10:43AM Apr 12, 2019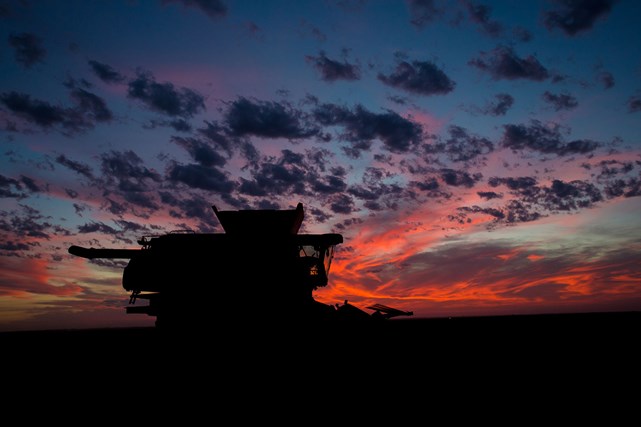 Good Morning from Allendale, Inc. with the early morning commentary for April 12, 2019.
Grain markets are higher as hopes for a deal between the US and China has the market cautiously optimistic. Traders will continue to watch extended weather forecast and try to determine if and how long planting delays will persist.
Weekly export sales were released with corn sales at 547,962 (650,000 to 1,150,000 tonnes expected), soybean sales of 280,356 (800,000 to 1,250,000 tonnes expected), wheat sales at 474,375 (400,000 to 700,000 expected), soymeal at 152,000 (100,000 to 300,000 expected, and soyoil at 33,800 (8,000 to 30,000 expected).
A second "bomb cyclone" blizzard hit the Northern U.S. states limited the movement and processing of corn, soybeans and wheat around the Midwest and Plains.  The storm dumped more than a foot of heavy snow and winds gusted up to 65 mph by midday yesterday across northeast Colorado through northern Wisconsin, the National Weather Service said.
U.S. Ag Secretary Sonny Perdue said he had spoken to lawmakers about disaster relief legislation.  The Agriculture Department currently has no program to cover the catastrophic losses of grains in storage from the widespread flooding.  "That's not one of those products that's insured once it's out of the field," Perdue said. "I think those are the kind of considerations we should look to."  The department also announced emergency grazing measures in Iowa to help livestock producers who lost pastures or fences in recent bad weather.  Lawmakers from Nebraska and Iowa jointly announced a disaster relief bill that would allow early withdrawals from retirement accounts and tax deductions, among other measures.
Egypt's GASC bought an unspecified amount of wheat from global suppliers for shipment from May 20 to June 5.  GASC vice chairman, Ahmed Youssef said the authority was seeking to buy cargoes of soft and/or milling wheat from the United States, Canada, Australia, France, Germany, Poland, Argentina, Russia, Kazakhstan, Ukraine, Romania, Bulgaria, Hungary, Paraguay and Serbia.
 Argentina's soy production will likely reach 56 million tonnes for this season, 2 million tonnes more than previously estimated, the Rosario grains exchange said.  Corn production for this season was also seen higher at 48 million tonnes (47.3 million tonnes previously), they added.
ADM announced it will seek voluntary early retirements by some North American employees and may eliminate individual jobs as part of a restructuring of specific areas within the company.  Similar companies have been beat up by the U.S. – China trade war, which has significantly reduced shipments of U.S. farm products to China.  In recent years, a global glut of crops also hurt agricultural companies and accelerated consolidation in this sector.
China made a shockingly large purchase of U.S. pork despite hefty trade tariffs, the latest sign African swine fever has made a serious dent in Chinese pork supply.  the USDA revealed yesterday morning that China bought 77,732 tonnes of U.S. pork in the week ended April 4.  This is the largest weekly pork sale to China since the early 2013 and will require roughly 3,900 refrigerated containers to make the voyage across the ocean.
U.S. pork's largest amount shipped to China in 1 year was 376,137 tonnes in 2011.  With sales to China already at 142,845 tonnes with just over three months into this year, that record is highly breakable considering China's huge reduction in pork supply.
Dressed Beef Values were mixed with choice down .22 and select up .33. The CME feeder index is 143.35. Pork cut-out values were up .49.