Published on:
11:39AM Mar 03, 2017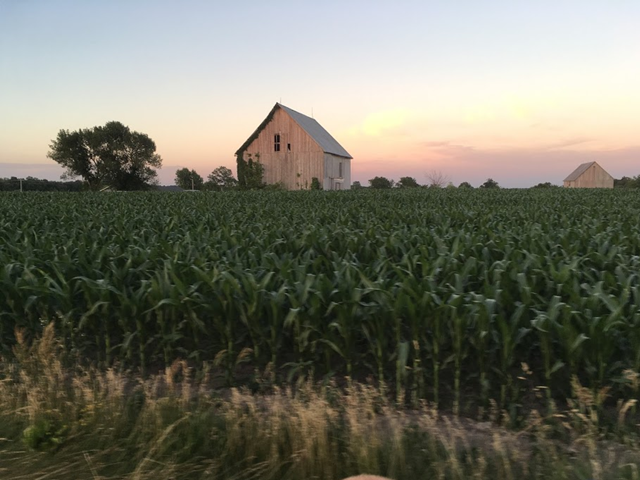 Good Morning! Paul Georgy with the early morning commentary for March 3, 2017.
Grain markets are lower as traders weigh shipping issues in South America against big harvest estimates. Outside markets continue to gauge the likelihood of a March rate hike.
Allendale's Annual Acreage Survey is going on and your planting information is very important when projecting the national planted acreage results. Click here to fill out your farms survey information. Thank you for your help!
Weekly export sales report, covering the period from February 16 - 23, was released this morning. Corn export sales totaled 713,054 metric tonnes (692,404 old crop). That was under the 850,000 - 1,250,000 trade expectation. We have sold 77% of USDA's whole-year export expectation, over the five year average of 74%.
Soybean export sales for the week ended last Thursday ran 427,739 metric tonnes (all old crop). This was within the 300,000 - 700,000 expectation. We have sold 94% of USDA's whole-year expectation. That is over the 90% five year average.
Wheat export sales of 451,970 tonnes were noted (353,170 old crop). This was within the 400,000 - 800,000 expectation. Total sales are 90% of USDA's whole-year hope that ends on May 31.
Informa estimates Brazil's 2016/17 soybean crop at 108 million tonnes, up from their last estimate of 106.5 million. They also raised their Brazil 2016/17 corn production to 91.0 million tonnes, from 89.0 million. For Argentina, 2016/17 soybean and corn crops were left unchanged at 55.0 million and 35.2 million tonnes, respectively.
Estimates for next week's USDA Supply and Demand report were released yesterday by Allendale. We see 2016/17 corn ending stocks at 2,300 million bushels, soybeans at 410, and wheat at 1,164. Average trade estimates for the report should be released later today.
Road repairs are being made in Brazil to areas that had been washed out by recent flooding. Authorities in the area report that trucking is starting to return to normal, however, at least 11 ships are facing delays in loading soybeans at Brazil's northern ports a result of the washed out roads.
Managed money funds were estimated sellers across the board in yesterday's trade. Trader estimate they sold 6,000 corn, 7,000 soybeans, 2,500 wheat, 3,000 soymeal, and 3,000 soyoil contracts.
The gap on the June contract at 78.57 - 78.87 gap was filled yesterday with trade at 78.87. The market broke back down as soon as that chart area was filled.
Unsold cattle from Wednesday were sold yesterday. Cash cattle moved at $125 in Kansas and Texas. $125 and $126 was noted in Nebraska. This week's average cattle price will run $125.25 up to $125.75. That is up $1 from last week's $124.46 average throughout the Plains.
Weekly pork export sales were reported at 16,863 metric tonnes, 16% under last year's 20,012 in the same week. Net beef sales of 15,400 MT were also reported.
Dressed beef values were higher with choice up 1.67 and select up .85. The CME Feeder Index is 126.44. Pork cutout value is down 1.46.
If you have any questions on any of our content, give us a call at 800-262-7538 or service@allendale-inc.com