Published on:
03:47AM May 31, 2019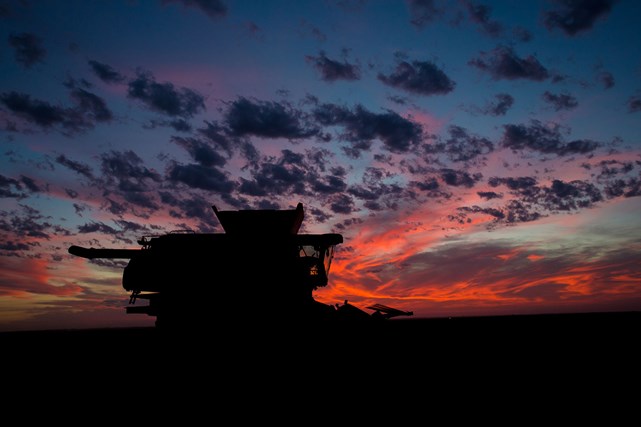 Good Morning from Allendale, Inc. with the early morning commentary for May 31, 2019.
Grain markets continue to monitor weather maps which show above average precipitation over the next two weeks over the majority of the row crop planting areas. Trade will continue to stay focused on weather patterns and trade developments, but the end of the month offers the prospect for profit taking.
President Trump said the U.S. was doing well in trade talks with China and that China wanted to make a deal with the U.S.  "China would love to make a deal with us. We had a deal and they broke the deal. I think if they had it to do again they wouldn't have done what they did," Trump told reporters.
Vice President Pence flew to Ottawa yesterday to talk to Canadian Prime Minister Justin Trudeau about ratification of the new North American trade agreement and the two countries' dispute with China.  The main issue under discussion will be the United States-Mexico-Canada Agreement (USMCA), which is to replace the existing North American Free Trade Agreement (NAFTA), a Canadian government source said.
President Trump announced he will slap a 5% tariff on U.S. imports from Mexico starting on June 10 "until such time as illegal migrants coming through Mexico to our country stop."  He added that the tariff could rise to 25% by October.  The beginning of tariffs starting in just two weeks seems to give Mexico little or no apparent chance to avert the tariffs.  When the new tariff goes into effect, it will most likely disrupt the highly-integrated US/Mexico supply chains that exist for many U.S. companies, raising costs and reducing profits.
Weekly export sales will be released this morning at 7:30 a.m. CST with trade estimating corn export sales between 450,000 – 850,000 tonnes, soybean sales between 250,000 – 650,000 tonnes, wheat sales between 200,000 – 600,000 tonnes, soymeal sales between 150,000 – 375,000 tonnes and soyoil sales between 8,000 – 22,000 tonnes.
IGC cut its forecast for world corn production in the 2019/2020 season, driven by a diminished outlook for the U.S. crop. They reduced its global corn (maize) crop forecast by 7 million tonnes to 1.118 billion tonnes. The U.S. corn crop was projected at 362 million tonnes, down from a previous forecast of 371 million. (Reuters)
Farmers have been able to borrow against their property, and farmland values have held steady, but FDIC officials warned that won't always be the case. The Kansas City Federal Reserve Bank last month said there's "potential for lower farmland values moving forward."
Rabobank is predicting an unprecedented number of unplanted acres of corn, the most widely grown American crop. A Bloomberg survey of 10 traders and analysts indicates growers could file insurance claims for about 6 million corn acres they haven't been able to sow, almost double the record in 2013.
First case of African swine fever has been reported in North Korea, South Korea's agriculture ministry said.  The outbreak was confirmed at a farm in Jagang province in North Korea near the country's border with China on May 25th.  More than 20 hogs were culled after more than 70 pigs died from the virus, the ministry said.
Dressed beef values were mixed with choice up .05 and select down 1.12. The CME feeder index is 134.87. Pork cut-out values were down 2.63.