Published on:
11:50AM Aug 29, 2018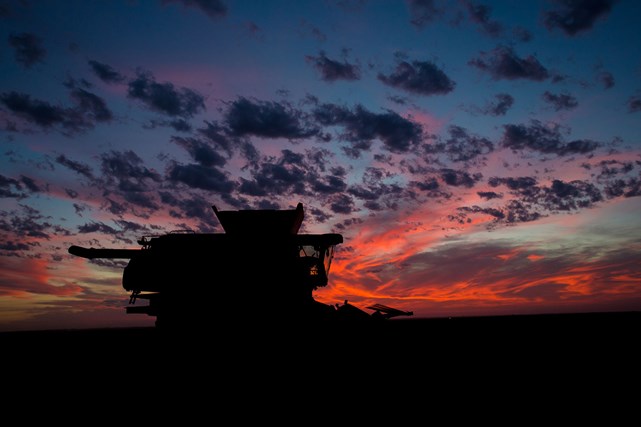 Good Morning! From Allendale, Inc. with the early morning commentary for August 29, 2018.
Grain markets are dealing with lack of friendly news while the due date for farmer pricing of cash contracts are weighing on the markets. US row crop prices are near key chart support, the July lows. Closes below 3.50 ¼ in Dec corn and 8.26 ¼ in November soybeans would likely have traders projecting next downside targets of 3.20 and 8.00, respectively.
You know your fields better than anyone! Allendale's Annual Yield Survey runs through Friday. Participate in the survey by clicking here. Or use www.allendale-inc.com during that time to share the results of your farm or call us at 800-262-7538. We will be releasing the survey results on September 5th.
Funds were estimated net sellers on Tuesday of 16,500 corn contracts, 9,000 soybeans, 6,000 soymeal and 2,500 soyoil contracts. They were flat wheat.
Stats Canada will release a report on the 2018 wheat crop on Friday morning. Trade is estimating 30.6 mmt vs. USDA's 32.5 mmt and IGC's 31 mmt.
Argentina is exporting soyoil to China for the first time in three years, said the agriculture ministry. The first shipment of soyoil was being loaded and there are two more shipments planned for China for a total 90,000 tonnes.
Canada's top trade negotiator joined her Mexican and U.S. counterparts in Washington yesterday in a bid to remain part of a trilateral North American trade pact, as U.S. officials expressed optimism a deal could be reached this week.
Canadian Prime Minister Justin Trudeau said his position on the supply management system that protects Canada's dairy farmers has not changed and he will defend it as Canada works on a plan to renew NAFTA with the United States and Mexico.
 FREE Text Message from Allendale Inc. Get headlines, plus grain & livestock quotes
Cash cattle trade is quiet so far this week. Fed Cattle Exchange is offering 5 pens of cattle today which total 751 head. The trend this week is expected to be steady-weak. Post Labor Day featuring will likely reduce primal cuts at the retail counter. Packer profits are well in the black which should keep slaughter levels high.
October live cattle futures are bouncing between the 50-day and 100-day moving averages. Season pattern suggest more sideways action ahead as cash markets deals with supply versus demand.
African swine fever in China is not likely going to impact pork demand significantly from the US. First reaction by Chinese consumers is they will become skeptical of the quality and reduce consumption. Chinese pork supplies are burdensome, as it is in the US, causing poor grower profit margins and a possible liquidation environment, creating more pork. Demand could come from other pacific rim countries if they shut off buying from China.
Lean hog futures in recent days provided signals that it would like to rally but runs into heavy selling. The October futures contract has key support at 50.17, the most recent low. A close below that level would suggest retest of contract lows.
Dressed beef values were lower with choice down 1.10 and select down .44. The CME Feeder Index is 150.60. Pork cutout value is down .09.