Published on:
10:15AM May 02, 2019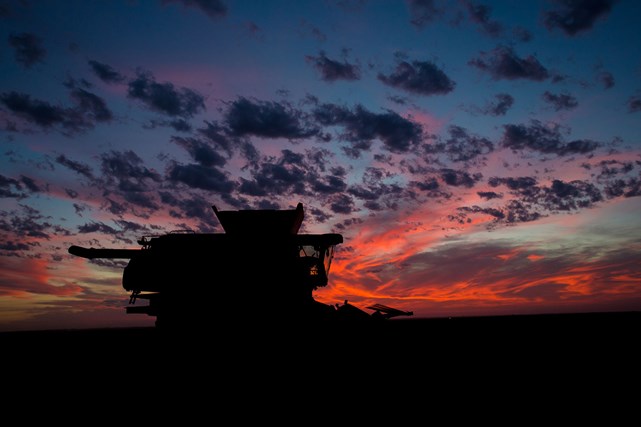 Good Morning from Allendale, Inc. with the early morning commentary for May 2, 2019.
Grain markets are mixed with corn up 1/2, soybeans down 2, and wheat up 3 1/2. The prospect of an acreage shift away from corn is on the minds of traders as the midwest forecast keeps planters from rolling. Rumors of a looming trade deal have some hopeful, but aside from concrete evidence of new demand, trade is unlikely to react. This all develops as funds are record short.
Weekly export sales will be released this morning at 7:30 AM. Analysts expect to see corn sales of 600,000 to 1,100,000 tonnes, soybean sales of 400,000 to 900,000, wheat sales of 250,000 to 850,000, soymeal sales of 150,000 to 375,000, and soyoil of 7,000 to 30,000 tonnes.
Day two of the Wheat Quality Council's Kansas tour projected an average yield of 47.6 bushels per acre in the southwestern part of the state. According to Reuters, the five-year average for the same area is 39.3 bpa and last year's finding was 35.2 bpa. Some believe this year's Kansas crop could set records.
USDA reported the March US soybean crush at 5.383 million tons or 179.4 million bushels. The more closely followed NOPA Crush number will be released mid-month.
The United States and China are closing in on a deal that includes broad agreement on how the Trump administration will roll back a portion of the tariffs it has imposed on more than $250 billion-worth of Chinese goods, according to two people close to the talks. (Politico)
Updated NOAA maps for the month of May show above average precipitation for all of the corn belt. Most of the western corn belt will see below average temperatures, while the eastern corn belt will see above average temperatures.
Weekly ethanol production fell from 1.048 million barrels per day last week to 1.024 for the week ending 4/26. This was 0.8% under last year. It stops the two previous good weeks that ran 0.7% and 6.4% over last year.
Managed money funds were estimated buyers of 14,000 corn contracts and 4,500 wheat in yesterday's trade. They were thought to be sellers of 7,000 soybeans and 3,000 soyoil. They were neutral in soymeal.
Initial & Continuing Jobless Claims lead the economic reports today at 7:30 AM CDT. Factory Orders will be out at 9:00, while Natural Gas Inventories will be out at 9:30.
The weekly Fed Cattle Exchange saw trades on four of the eight offered lots yesterday. Prices were noted at $122 and $123. That is a slip lower than yesterday's limited $123 action. Last week's average trade was $126.
For the pork side, the hope here is the eventual removal of the 62% tariff China has applied to US pork. This could help the US pick up a larger share of the coming Chinese imports. As it stands right now, we are assuming the US sees 25% of the business despite the fact we are the world's #2 pork exporter.
Canada's agriculture minister said on Wednesday that her department officials have told her the Chinese government has suspended the export permits of two Canadian pork exporters, marking the latest irritant in a widening diplomatic dispute. (Reuters)
Dressed beef values were lower with choice down 1.61 and select down .71. The CME feeder index is 144.63. Pork cut-out values were down .23.