Published on:
10:44AM Nov 03, 2016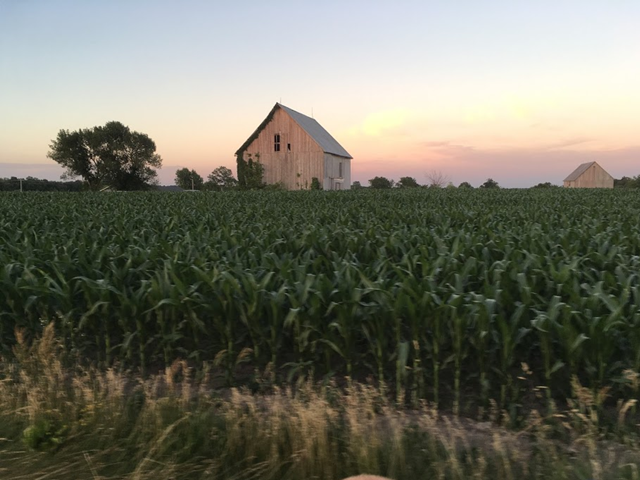 Good Morning! Paul Georgy with the early morning commentary for November 3, 2016
Congratulations Chicago Cubs!

World Series Champions
Grain markets are higher on short covering as trade appears to have a risk-off attitude ahead of the election. The presidential race appears to be currently a flip of a coin. Technically the 3.44 level is important support for corn and a close below that level suggests a test of 3.37 ½.
Cash grain exporters are believing there should be more end-user buying develop if prices slip much further. China is continuing with its aggressive import of soybeans as pork production profit margins remains strong.
Next week will be a big week for all traders with Election Day on Tuesday and USDA November Supply and Demand Report on Wednesday. Yield estimates from USDA will be a very important number for headline traders. Some analysts are already raising their thoughts for corn and soybean yields.
Historically from the October report to the November report corn yields declined 7 out of the last 10 years by less than 1 bushel per acre. Soybean yields increased 8 out of the last 11years from the October report to the November report.
Weekly export sales data will be released this morning at 7:30. Trade estimates are for another good week of sales in corn and soybeans. Average estimates are: corn 700,000 to 1,000,000 tonnes, soybeans 1,250,000 to 1,600,000 tonnes, soymeal 100,000 to 300,000 tonnes, soyoil 8,000 to 30,000 tonnes and wheat 400,000 to 600,000 tonnes.
Weather should be clear for several days and a final harvest push after the latest system move through the Midwest.
EIA ethanol production rose from 991,000 to 1,022,000 barrels per day in the latest weekly data. This week's production was 5.5% over last year which puts the year/year to date pace at a 4.2% increase. USDA's goal in corn for ethanol use is 1.3%. Even after factoring in a 2% growth in the conversion rate, we are beating USDA's estimates.
EIA crude oil stocks increased by a whopping 14.4 million barrels which was the largest single week increase since 1982. Gasoline inventories declined moderately, while distillates declined in line with trade expectations.
Fed decides to hold interest at current levels after the close of the FOMC meeting on Wednesday. Traders are now preparing for a potential increase in interest rates after the December meeting.
Macro traders even up positions as the Presidential Election nears. Fridays employment data will have an influence on trader's mindset.
Fed Cattle Exchange had a sizeable offering of cattle yesterday with the trade starting at 104 and ended the offering with cattle bringing 105.75 to 106.00. Direct trade is expected to be higher this week due to the strong demand on the electronic auction. Beef cutouts continue to strengthen and futures markets rebound after early week setback.
December live cattle futures have support at 103.25 and resistance at 106.00. A close, out of this range could mean several dollars in the direction of the breakout.
CME cash hog index continues to drift lower while futures rally to close the gap in pricing. Product cutout value has been driven by the large fluctuation in ham prices this week. This could have been caused by some fill-in buying for holiday featuring by retailers. Turkey will demand ad space the next few weeks as Thanksgiving approaches.
Dressed beef values were higher with choice up 1.91 and select up .61. The CME Feeder Index is 125.41. Pork cutout value is down 1.87.
If you have any questions on any of our content, give us a call at 800-262-7538 or service@allendale-inc.com