Published on:
11:18AM Mar 18, 2019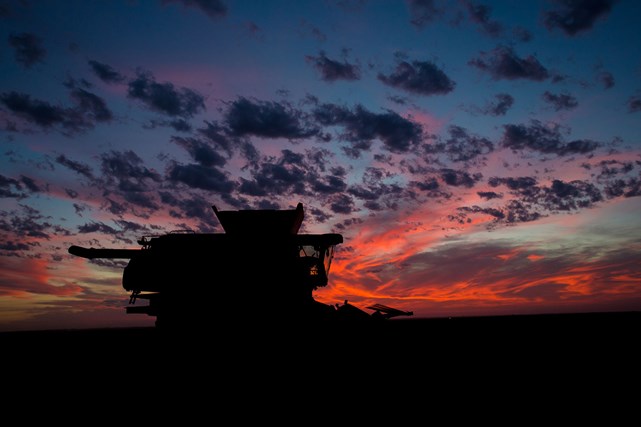 Good Morning from Allendale, Inc. with the early morning commentary for March 18, 2019.
Grain markets are mixed after the continued push higher as traders short cover with concerns about muddy fields and cold soils raising questions about growers being able to seed as much corn as they intended to in the coming weeks. Weather and U.S.-China trade news will have a significant effect on the markets as farmers begin to move into the fields.
Last week, May soybean futures were up 13.55 cents, May corn up 9 cents, and May wheat futures up 21.75 cents.
President Trump says trade will know in 3 to 4 weeks if US and China can forge a trade agreement. Mnuchin says any agreement must include an enforcement mechanism. While a respected Chinese research team believes China will buy "huge" amounts of US corn, DDGs, ethanol, sorghum and wheat if an agreement can be reached.
A "bomb cyclone" storm pushed across the Midwest and Great Lakes region this weekend, causing flooding along the Mississippi and Missouri rivers, stranding several herds of cattle while setting off alarms at a Nebraska nuclear power plant.  Many streams will see moderate to major flooding through the weekend, the service said, and flooding along the Missouri River will continue into next week.
CFTC Commitment of Traders report (as of 3/12/19) showed funds were short 257,965 corn contracts, short 90,197 soybean contracts, short 72,148 wheat contracts, short 3,633 lean hog contracts and long 128,713 live cattle contracts.
Safras estimated Brazil's soybean harvest at 62% completed (55% five-year average).
FC Stone estimated the 2019 US corn planned acreage area at 90.4 million acres and 2019 soybean planned acreage at 87.7 million acres.  This is the lowest corn acreage and highest soybean acreage estimates released so far.  The USDA February Forum showed corn acreage at 92 million acres (89.1 million acres last year) and soybean acreage at 85 million acres (89.2 million acres last year).
February 2019 Chinese pig herds were estimated to be 16.6% lower than last year.  China's pig herd fell 13% in January compared with the same month a year earlier, while breeding sows were down 15% from the previous year, according to the Ministry of Agriculture and Rural Affairs.
U.S. border agents seized 1 million pounds of pork from China, a spokesman for the agency said, over suspicions that it might contain African swine flu disease which has hit Chinese pork output.  The USDA said it will add more dogs to sniff out illegal pork products at airports and seaports in an effort to keep out the contagious hog disease which has spread across Asia and Europe.
Dressed Beef Values were lower with choice down 0.71 and select down 1.42. The CME feeder index is 137.65. Pork cut-out values were up 0.09.