Published on:
11:46AM Nov 21, 2016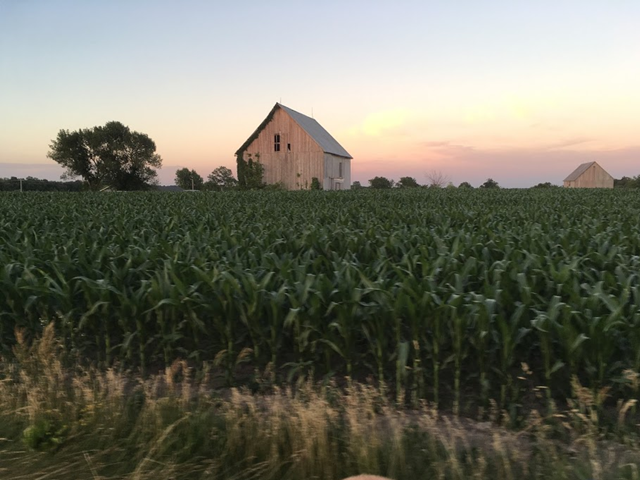 Good Morning! Paul Georgy with the early morning commentary for November 21, 2016.
Grain markets are higher as Chinese demand expectations drive soybean futures. Dry weather in the Southern plains and less plantings spur wheat. The US Dollar sees some profit taking while crude oil rebounds. US stock indices are higher.
December corn futures closed 5 ¼ cents higher on the week. March soybeans closed 7 ¾ cents higher and December wheat was up 5 cents last week.
The 2016 corn harvest will be virtually complete by Thanksgiving and farmers have now found a home for this year's crop. The next few weeks will likely find bin doors locked unless prices move higher.
Weather conditions in the US are more seasonal with colder temperatures. Brazil and Argentine weather is forecast to be favorable for crops over the next 2 weeks.
CFTC Commitments of Traders report released on Friday showed managed money funds were large sellers through last Tuesday. They were net sellers of 57,102 contracts of corn making them short 85,156 contracts. Managed funds sold 26,087 contracts in soybeans and 21,007 contracts in wheat.
Marco markets this week will focus on the Trump administration policies, and their impact on stocks and crude oil prices as OPEC seems to be making progress in putting together a detailed production cut agreement before its Nov 30 meeting.
Cattle on Feed report was in line with trade estimates. The positive take away is placements are running 5% less than last year and marketings are nearly 5% above October of 2015.
USDA slaughter estimate for last week was 629,000 head, much above the analyst thoughts of 612,000 head. Numbers should be peaking and weather will have an impact on rate of gain.
December cattle futures contract has resistance at the September highs of $108.90 and support at $105.00.
December lean hog futures are caught in a trading range for the last month. Low side of the range is $45.42 and resistance crosses at $48.75.
Dressed beef values were mixed with choice up .64 and select down .09. The CME Feeder Index is 127.00. Pork cutout value is up .77.
If you have any questions on any of our content, give us a call at 800-262-7538 or service@allendale-inc.com