Published on:
11:22AM May 14, 2019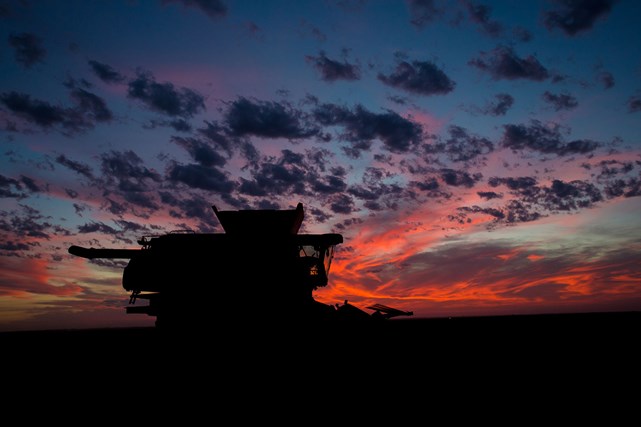 Good Morning from Allendale, Inc. with the early morning commentary for May 14, 2019.
Grain market traders watched markets start off sharply lower and strongly rebound into the close as the forecast showed more wet weather and cool conditions over the next few weeks prompting some to speculate whether farmers might plant less corn, or switch some acres to soybeans, which can be seeded later in the season.
China announced it will impose higher tariffs on most U.S. imports on a revised $60 billion target list starting June 1, hitting back at a tariff hike by the U.S.  The additional tariff of 25% will be levied against 2,493 goods including liquefied natural gas, soy oil, peanut oil, petrochemicals, frozen vegetables and cosmetics, the ministry said, and of 20% on 1,078 products.
President Trump said he has not made a decision to go ahead with tariffs on another $325 billion in goods from China and said he plans to meet with Chinese President Xi Jinping at the G20 summit next month.  "We're dealing with them. We have a very good relationship.  Maybe something will happen. We're going to be meeting, as you know, at the G20 in Japan and that'll be, I think, probably a very fruitful meeting" Trump said.
President Trump said his administration was planning to provide about $15 billion in aid to help U.S. farmers whose products may be targeted with tariffs by China amid a deepening trade spat.  We're going to take the highest year, the biggest purchase that China has ever made with our farmers, which is about $15 billion, and do something reciprocal to our farmers so our farmers can do well," Trump told reporters.
Weekly Crop Progress report was released with corn planting at 30% complete (35% estimate, 23% last week, 62% last year and 5-year average of 69%).  Soybean planting at 9% (15 estimate, 6% last week, 35% last year and 5-year average of 26%).  Hard red Spring wheat planting at 45% complete (35% estimate, 22% last week, 58% last year and 70% 5-average).
Estimated fund positions (as of 05-10-2019) showed funds short -331,300 corn contracts, short -180,600 soybean contracts, short -92,100 wheat contracts, short -45,100 soymeal contracts and short – 78,900 soyoil contracts.
Algeria's OAIC has issued an international tender to buy 50,000 tonnes of milling wheat to be sourced from optional origins, European traders said. The tender sought a nominal 50,000 tonnes, but Algeria often buys considerably more in its tenders than the nominal volume sought.
Russian exports of wheat decreased to 6.6 million tonnes in the first three months of 2019 (9.7 million tonnes last year), official customs data showed.
Saudi Arabia said two of its oil tankers were among those attacked off the coast of the U.A.E. and described it as an attempt to undermine the security of crude supplies amid tensions between the U.S. and Iran.  A U.S. official familiar with American intelligence said Iran was a leading candidate for having carried out the attacks but the U.S. does not have conclusive proof.
Dressed beef values were higher with choice up 0.47 and select up 1.43. The CME feeder index is 135.39.  Pork cut-out values were up 2.08.