Published on:
11:42AM Dec 08, 2016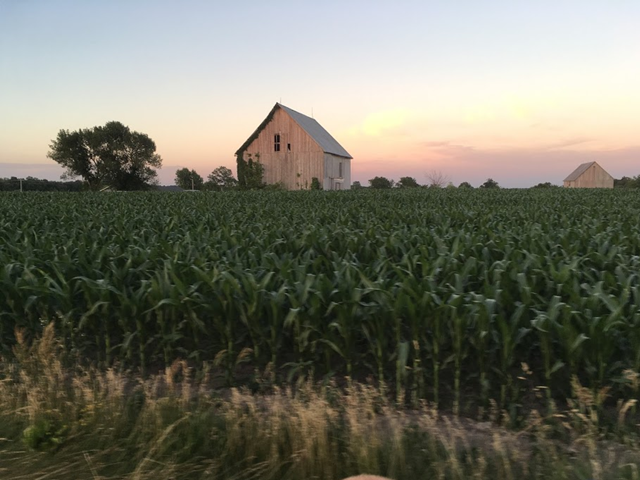 Good Morning! Paul Georgy with the early morning commentary for December 8, 2016
Grain markets are mixed on profit taking and position adjusting ahead of upcoming reports. US stock indices continue to march higher.
Weekly export sales report due out this morning has traders expecting big corn and soybean sales. Traders are estimating 700,000 to 1,000,000 tonnes of corn, 1,000,000 to 1,300,000 tonnes of soybeans and 300,000 to 500,000 tonnes of wheat sold last week.
USDA December Supply and Demand will be released on Friday at 11:00 am CT. Trade is expecting to see little change from the previous month. The average estimate for corn ending stocks is 2.413 billion bushel compare to November's projection of 2.403. Soybean ending stocks estimate is 470 million bushel versus 480 last month and wheat 1.139 billion bushel compared to 1.143 million bushel in November.
Allendale's Research suggests that historically USDA does not make yield or acreage changes on this report. However, they will wait until the January report to make final adjustments.
USDA's South American production estimates will be watched closely. Trade estimates are for Argentina 36.41 mmt vs. 36.50 last month and soybeans 56.62 mmt vs. 57.00 in November. Trade is looking for an increase in Brazil's production: corn 84.69 vs USDA last month of 83.50 and soybeans 102.24 mmt vs. 102.00 in November.
Ethanol production was 1,023,000 barrels per day last week compared to 1,012,000 the pervious week. Margins are positive for ethanol crushers as export demand has been outstanding the last few months. Ethanol stocks are holding steady, even with large production.
Macro market news has The European Central Bank announcing a decision on interest rates this morning and President Dragi holding a news conference at 7:30 CT. Weekly initial unemployment claims report is also at 7:30.
Cash cattle traded early this week at 111.50 to 112 in the country. The Fed Cattle Exchange auction saw cattle trade 109 to 112. Product values are declining as the Christmas Holiday featuring takes spotlight at the retail counter.
Live cattle futures are range bound between the 20-day and 200-day moving averages. The trend is up with key support at 108.17 in the February contract.
Lean hog futures rally sharply on Wednesday on technical and fund buying. The fundamental news remains positive in face of record large slaughter levels. Technical horizontal resistance crosses at 62.00 with the 200-day moving average coming in at 62.40.
Dressed beef values were lower with choice down 1.57 and select down 1.51. The CME Feeder Index is 131.40. Pork cutout value is up .62.
If you have any questions on any of our content, give us a call at 800-262-7538 or [email protected]