Published on:
11:43AM Nov 16, 2016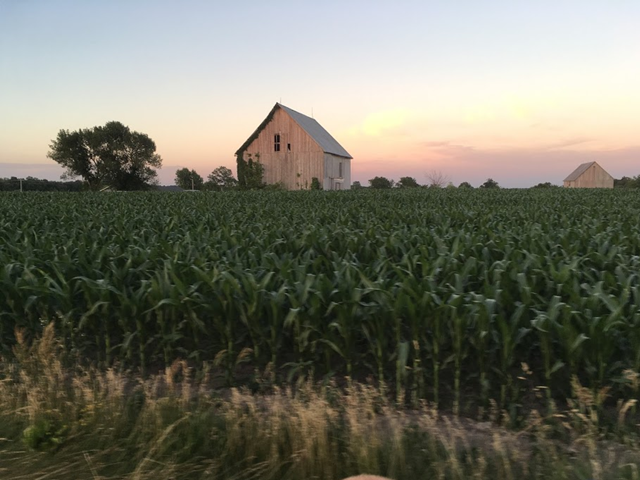 Good Morning! Paul Georgy with the early morning commentary for November 16, 2016.
Grain markets are higher on short covering. US Dollar remains on the plus side while crude and stock indices setback after recent strength.
Grain futures markets are expected to have minimal resistance from hedge selling until the turn of the new year. Trade will likely be influenced by technical chart formations and trigger points as well as money flow during the proverbial holiday markets.
NOPA crush data showed processors crushed the third highest number of soybeans during October. This comes during a time when US farmers were harvesting a record soybean crop. The 164.64 million bushels put the estimated crush this year on target with USDA's goal.
Cash grain basis for corn and soybeans is on the rise as producers finish harvest and have found storage for the record crops. Midwest end-user must be more aggressive to pull grain out of farmer's hands for the next few weeks.
Export premiums at the gulf are drifting lower as South American crops become competitive due their local currencies exchange rates to the US Dollar.
EIA releases ethanol production and crude oil inventories at 9:30 this morning. U.S. crude oil inventories is expected to show a rise of 1.0 million bbl.
Trade will be watching the release of the PPI which is expected to rise and reinforce the market's concern about higher inflation. U.S. industrial production is also expected to edge higher.
Monthly Cattle on Feed report will be released on Friday at 2:00 pm:s
Fed Cattle Exchange has over 13,000 head offered in the electronic auction which starts at 10:00 am this morning. There was a small number of cattle traded in the north yesterday at $103.00.
Cattle showlists this week are about 10,000 head less than last week. The excellent fall weather has allowed for outstanding rate of gain on closeouts. We would suggest watching the weather forecast for the cattle feeding areas. A swift change in temperature could have an impact on the oversupply of beef.
February lean hog futures tested the 20 day and 50 moving average on Tuesday. Seasonals suggest hog prices should be making a low.
Dressed beef values were mixed with choice down .81 and select up .91. The CME Feeder Index is 125.95. Pork cutout value is down .52.
If you have any questions on any of our content, give us a call at 800-262-7538 or [email protected]