Published on:
11:23AM Apr 15, 2019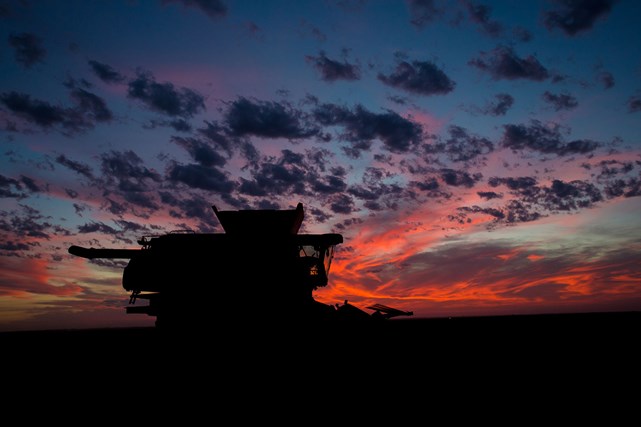 Good Morning from Allendale, Inc. with the early morning commentary for April 15, 2019.
Grain markets remained uneventful as they finished the session with low trade volumes and little fund activity.  Corn and wheat futures pushed higher, lifted by a late round of short-covering on growing concerns about planting delays following last week's blizzard.  Soybean futures closed unchanged in quiet trading.  Markets will continue to focus on weather this week as mid to extended forecast still show significant precipitation throughout the Midwest corn belt.
Last week, soybean futures were down 3.75 cents, corn futures down 1.5 cents while Chicago wheat futures were down 3.25 cents. Soyoil futures were down 25 and soymeal was down $0.77.
CFTC Commitments of Traders report (for 4/9/2019) showed funds continued adding to their short position by 25,011 contracts bringing their new net position to -271,746 contracts, soybean net position at -71,314 contracts, wheat net position of -54,269 contracts, live cattle net position of 148,941 and lean hog net position of 50,482 contracts.
Crop progress report will be released today at 3 p.m. CST and trade is looking for corn plantings at 6% complete (3% last year, 6% in 2017 and 6-year average at 6%). Hard red spring wheat plantings at 7% (2% last year, 12% in 2017 and 16% five-year average).
March NOPA soybean crush report will be released today at 11 a.m. CST with estimates at 168 million bushels (171.86 million bushels last year on 3/18).  Soyoil stocks expected to be 1.783 billion lbs. (1.752 billion lbs last month, 1.946 billion lbs. last year on 3/18).
Japanese Trade Minister Motegi will meet with Lighthizer in Washington this week to kick off the US - Japan trade talks that were agreed upon by President Trump and Japanese Prime Minister Abe last September.  Japanese officials are expecting a slow pace for the talks since U.S. trade officials are currently focused on finalizing a US - China trade agreement.  Japan's Finance Minister Aso told reporters, "They're too busy with China.  I don't think they can spare enough people to talk to us.  There have been no official requests made directly to us on what the U.S. would like to achieve."
U.S. - China trade talks remain on track.  Treasury Secretary Mnuchin said, "The U.S. and China are discussing whether to hold more in-person meetings.  We're hopefully getting very close to the final round of these issues."  Mnuchin said last week the U.S. and China have "pretty much" agreed on an enforcement mechanism, which has been one of the major sticking points in the trade discussions.
Egypt's GASC bought 240,000 tonnes of wheat on Friday to be sourced from Romania and Ukraine, GASC said.  The purchase involved 180,000 tonnes from Romania and 60,000 tonnes from Ukraine.  U.S. wheat had the lowest offering in FOB terms in the tender but had been hindered by higher ocean shipping costs, traders said.
The CDC said on Friday early information suggested ground beef could be responsible for a recent E.coli outbreak which has spread across six states already.  No common supplier, distributor, or brand of ground beef has been solely responsible yet as the CDC said the investigation is ongoing.  Since its last update, 19 more people have fallen ill to this strain of E.coli, bringing the total to 109.
China's pig herd fell 18.8% in March from the previous year, as African swine fever decimated their herd, said China's Ministry of Ag and Rural Affairs.  China's sow herd dropped 21% in March from the same period a year earlier, according to data collected by the ministry from roughly 400 counties across the nation.
Dressed Beef Values were mixed with choice down .08 and select up 1.07. The CME feeder index is 142.78.  Pork cut-out values were up 1.28.