Published on:
03:37AM May 28, 2019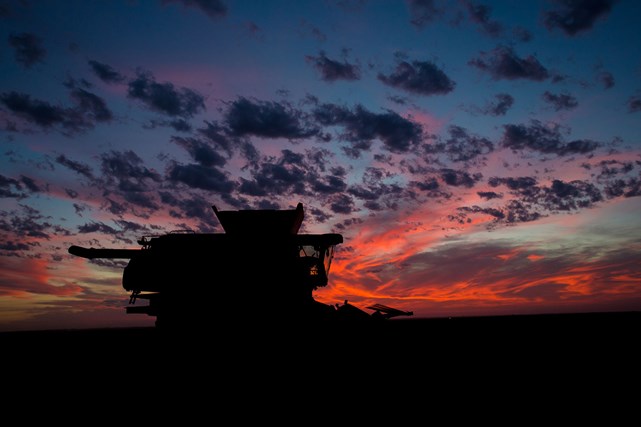 Good Morning from Allendale, Inc. with the early morning commentary for May 28, 2019.
Grain markets jumped higher again as strong, weekend storms continued to pour heavy rains across a large part of the U.S. growing region and threatens to slow an already delayed planting season.  Above-normal rainfall is expected across most of the Midwest and Plains farm belt over the next 15 days, further delaying planting of corn and soybeans and potentially damaging the quality of the developing winter wheat crop, forecasters said. Trade will continue to monitor weather maps as well as crop progress over the next few weeks.
Last week, July corn futures were up 21.25 cents, July soybean futures up 7.5 cents and July wheat futures up 26.5 cents.  Soyoil futures were down 20 points and soymeal was up $0.40.
Crop progress report will be released today at 3 p.m. CST.  Traders are looking for corn planting at 63-65% complete (49% last week, 92% last year and 91% 5-year average). Soybean planting expected at 28-30% (19% last week, 77% last year and 62% 5-year average).  Hard red Spring wheat planting at 86-87% (70% last week, 91% last year and 92% average).
President Trump pressed Japanese Prime Minister Shinzo Abe to even out a trade imbalance with the U.S. and said he was happy with how things were going with North Korea despite its recent missile and rocket launches.
University of Illinois Ag Econ stated "An expectation of a minimum of 5 million prevent plant acres appears not only feasible but reasonable.  The total could be much larger since approximately 42 million acres remain unplanted in the 18 states observed by NASS with many of these areas approaching the prevent plant decision date.  When late planting is 10% or more above average the chance of corn yield being below trend is 83% and the average deviation from trend yield is -6.1 bushels per acre.  A 5 million acre cut in corn area, a 170 BPA yield and 405 million bushels lower use on USDA's May crop report leads to ending stocks of 1.528 billion bushels (10.7% stock-to-use and average on-farm corn price of $4.50 per bushel). A 10 million area loss with a 170 BPA yield and 1.005 billion bushel lower use than USDA's May crop report suggests a 1.278 billion bu. carryover (9.7% stocks-to-use and average on-farm price of $5.00/bu)."
CFTC Commitments of Traders report (as of 5/21/19) showed managed funds new net positions short -116,729 corn contracts, short -153,131 soybean contracts, short -41,760 wheat contracts, long 72,705 live cattle contracts and long 56,984 lean hog contracts.
China imported 1.75 million tonnes of soybeans from the U.S. in April (up 15.9% from 1.51 million tonnes in March), according to data from the General Administration of Customs.  Another 6 million tonnes of Chinese soybean purchases is at risk of being shipped as China-U.S. trade relations are deadlocked again.
Cattle on Feed report (end of April) was released on Friday afternoon with On Feed at 102.3% (102.9% expected), Placements at 108.7% (113.0% expected) while Marketings was at 106.9% (103.3% expected).
Vietnam has culled 500,000 pigs over the last 2 weeks due to African swine fever, bringing their overall total to 1.7 million pigs (5% of their total herd).  As China's Ag ministrysays they will start clinical trials on two African swine fever vaccine candidates proven in lab tests to offer immunity.
Dressed beef values were higher with choice up 0.85 and select up 1.94. The CME feeder index is 136.81. Pork cut-out values were up 0.65.