Published on:
11:47AM Dec 21, 2016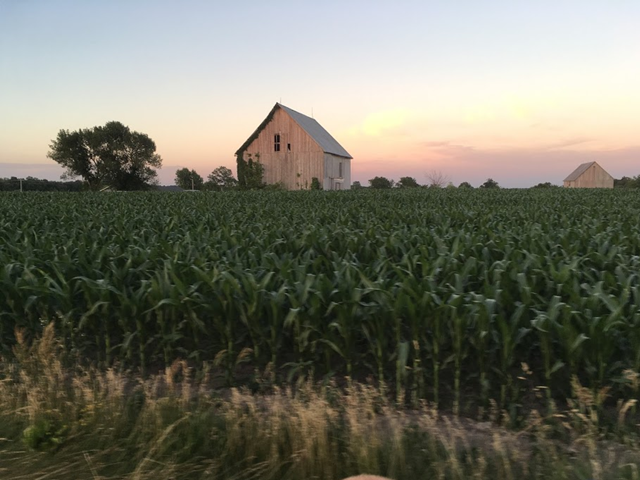 Good Morning! Paul Georgy with the early morning commentary for December 21, 2016.
Grain markets are mixed with the soy complex leading the short covering rally after the early week $.31 decline. Outside markets are narrowly mixed as traders prepare for the year end.
Rich Nelson, Allendale's Chief Strategist, releases the update to the July soybean outlook. Contact your Allendale representative for full details.
Weather conditions in South America has US and their local analysts raising latest estimates for southern hemisphere corn and soybean production.
Soybean crush margins and pork production margins in China remain extremely positive as they approach their New Year Celebration which begins on January 28.
US crush margins continue to slide as western soy processors offer meal at $40.00 to $43.00 below the futures price. Domestic meal demand is finding competition from the increase in DDG production.
EIA will release weekly ethanol production, crude oil stocks, gasoline stocks and distillate supplies at 9:30 this morning.
Cash basis bids at country elevators and processors were steady on Tuesday with the decline in futures. Farmer selling was limited.
January option expiration is on Friday with a holiday shortened session.
Funds were estimated to be net sellers of grains on Tuesday. They were net sellers of 5,500 corn contracts, 12,000 soybeans, 4,000 soymeal, 3,000 soyoil and 500 wheat contracts.
Almost $98 billion has flowed into ETF's for US stocks from November 8 and December 15. This is about 1.5 times the $61.5 billion which flowed in all of 2015 says Trim Tabs Investment Research.
Livestock traders have several reports on Friday which could impact prices. Hogs and Pigs report, December 1 Cattle on Feed Report and the Monthly Cold Storage will be released at 11:00 AM on Friday, December 23, 2016.
Trade estimates are suggesting Cattle on Feed could be 1.5% below last year while placements are 5.0% above last year during the month of November. Marketings are expected to be 111% of November 2105.
Bird flu is causing concern with chicken production from the EU to southeast Asia.
Hog analysts are looking for a slight increase in All Hogs, Kept for Breeding and Kept for Marketing over last year. Cold storage estimates are for beef and pork inventories to outpace last year's stocks.
February live cattle futures achieved upside target off of the "head and shoulders bottom" chart formation. Tuesday's trading exhibited a large range suggesting a reversal on the charts. Trade will be looking for a rebound over the next few sessions to negate these chart patterns.
Dressed beef values were higher with choice up 2.24 and select up .62. The CME Feeder Index is 131.95. Pork cutout value is up .39.
If you have any questions on any of our content, give us a call at 800-262-7538 or service@allendale-inc.com