Published on:
09:30AM May 30, 2019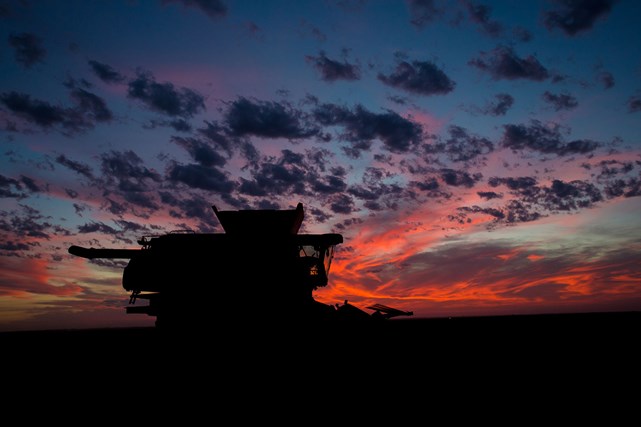 Good Morning from Allendale, Inc. with the early morning commentary for May 30, 2019.
Grain markets are taking a breather with corn down 3, soybeans down 5, and wheat down 5 - very tame relative to recent sessions. The recent surge in prices has been met with profit taking as month end draws near, but a forecast which offers plenty of rain holds the potential for another spark. Margin increases will add to the complexity, however.
CME Group will raise margins on corn futures effective with today's close. Nearby contracts will see the margin to hold one contract increased from $760 to $880 for hedgers. Spec margins are 110% of the hedge rate.
China is putting US soybean purchases on hold due to the escalation in tariffs in the ongoing trade war according to sources at Bloomberg.
Grain exports came to a halt at the ports in Rosario, one of the most important agro-industrial regions in the world. A nationwide strike in Argentina protesting austerity measures under President Mauricio Macri brought the country's airports to a standstill and halted work at key grains ports on Wednesday, the latest sign of tension in the recession-hit nation. (Reuters)
Weekly export sales, normally out on Thursdays, will be out tomorrow morning instead due to Monday's holiday.
Managed money funds were thought to be mostly buyers yet again in yesterday's trade. This time they are estimated to have bought 15,000 corn, 16,500 soybeans, 8,000 soymeal, and 6,000 soyoil. They were sellers of 9,000 wheat.
Ukraine's grain exports have risen to 46.1 million tonnes so far in the 2018/19 season compared with 36.4 million tonnes at the same point last season, the agriculture ministry said on Wednesday. Ukraine harvested a record 70 million tonnes of grain last year, up from about 61 million in 2017. (Reuters)
ADM will reduce its business units from five to four with the grain trading and oilseeds divisions being combined into a new division which will be call Ag Services & Oilseeds. The change will take place July 1st.
GDP will be released this morning at 7:30 AM CDT along with Initial & Continuing Jobless claims. Pending Home Sales are due at 9:00, Crude Oil Inventories & Ethanol Stocks will be out at 9:30, and Natural Gas Inventories will be out at 10:00.
Two lots of fed cattle were sold on the Fed Cattle Exchange today. Both lots, located in Kansas, moved at $115. That was even with last week. There were three lots that went unsold. We would suggest this would be viewed as positive news. It stops five weeks in a row of continuous losses for cash.
The weekly Iowa/Southern Minnesota regional hog weight report showed an increase from 285.1 to 285.5 for the average live weight, a little surprising as weights should be past their seasonal peak by this point. This helps push weights to now 1.1% over last year.
China reported another case of ASF. This one was found in the Southwest Yunnan province on a farm of 80 pigs. These reported cases are no longer market moving news as the trade suggests these represent a small portion of the problem.
Dressed beef values were mixed with choice up .24 and select down .46. The CME feeder index is 136.64. Pork cut-out values were down 1.48.