Published on:
04:00AM May 20, 2019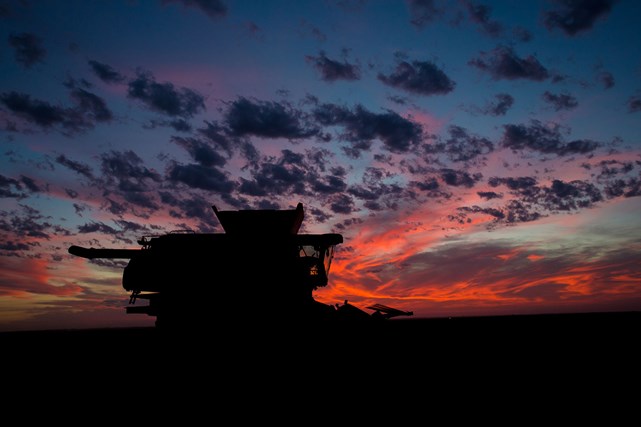 Good Morning from Allendale, Inc. with the early morning commentary for May 20, 2019.
Grain markets are reacting to a weather forecast that remains troublesome for important parts of the Midwest. USDA's Crop Progress report will be released this afternoon at 3:00 PM CDT and will give a clearer picture of where US conditions truly stand.
Planting progress will be closely watched this afternoon as traders look to see how much planting took place before more rains moved through this weekend. Customers of ours were moving all of the country, but just how much was able to get planted?
World Weather, Inc. states that planting frustrations are likely to continue this week in the western and northern Midwest. They said that while the extended forecast looks to have some opportunity for drying, it will be difficult for some areas to get planted before the prevent plant dates.
The US Soybean Export Council warns that the US may permanently lose market share of soybeans to China and the trade war drags on. Separately, CEPEA estimates that 5.5 million tonnes of soybeans have been sold out of Brazil with China as the intended destination.
Egypt's supply ministry reports it has purchased 2.2 million tonnes of wheat so far in the current procurement year. It further stated that they intend to purchase a total of 3.6 million tonnes locally this year.
Commitments of Traders, out Friday afternoon, showed that through May 14th, managed money funds were net-sellers of 591 corn contracts to be net-short 282,918 contracts. They were also sellers of 8,282 soybean contracts to be short 168,835, and were buyers of 3,685 wheat reducing their short position to 78,461.
The economic calendar is quiet today, but traders will watch the FOMC minutes and Initial and Continuing jobless claims later this week.
Oil traders are watching the situation in the Middle East as, "Saudi Arabia said on Sunday it wanted to avert war in the region but stood ready to respond with "all strength" following last week's attacks on Saudi oil assets, telling Iran that the ball was now in its court." (Reuters)
In livestock, managed money funds were sellers of 17,405 live cattle contracts to reduce their net-long position to 87,296 contracts. They also sold 2,716 lean hogs contracts and were net-long 56,201.
Japan has agreed to remove remaining restrictions on US beef allowed for import. Japan initiated restrictions after the Christmas Eve 2003 finding of BSE in the US.
Cash cattle traded last week at mostly $117. There was talk of $114's in light volume but $117 appeared to be the rule for the week. That is down $3 from the prior week's average.
China's Ministry of Agriculture and Rural Affairs confirmed a new case of African Swine Fever affecting 75 animals at a slaughterhouse in the Guizhou province.
China's vice premier asked their producers to start expansion. ASF has lowered production and increased domestic pork prices. Pork prices are a factor in their domestic inflation measures. He did not announced any new government policy to encourage expansion, however.
Dressed beef values were higher with choice up .75 and select up .40. The CME feeder index is 132.76.  Pork cut-out values were down 0.86.