Published on:
10:44AM Aug 25, 2016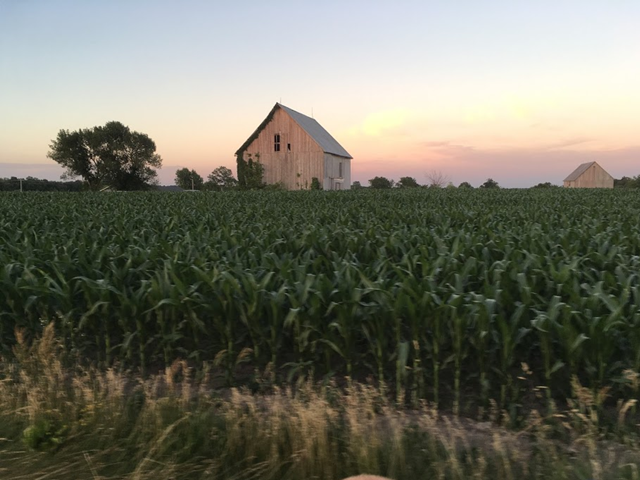 Good Morning! Paul Georgy with the early morning commentary for August 25, 2016.
Grain markets are mixed with soy complex leading the weakness. Stock indices are backing away from recent highs while crude oil is finding some short covering.
Allendale's "Annual Nationwide Producer Yield Survey" is under way and will run through this Friday, August 26th. We need your help, go to SURVEY. It has been one of the most accurate, due to farmers knowing their farm better than anyone else. The results of the survey will be released on August 31st.
Demand news for US grains has gone quiet this week which has put the trade on a path of least resistance. Soybean purchases from China have not been a feature this week, crop conditions for corn and beans remain well above historical averages and Black Sea wheat prices continue to compete with US exports, all of these factors have been reasons for the weaker price trend.
Crop tour results are being circulated on social media and news wires. Many believe this should be supportive to prices. However, remember grain prices rallied after the USDA released their August expectation for yield which suggests trade may be already thinking their yields are too high.
EIA ethanol data says processors maintained near record production last week. Ethanol stocks grew from 20.4 million gallons to 20.8 million gallons. Improving production efficiency and cheap input help plant turn a profit.
Weekly export sales will be released at 7:30 this morning. Trade estimates for 2015/16: corn 100,000 to 250,000 tonnes, soybeans 50,000 to 200,000 tonnes, soymeal 40,000 to 100,000 tonnes and soyoil 0-20,000 tonnes. For the marketing year 2016/17: wheat 400,000 to 600,000 tonnes, corn 800,000 to 1,000,000 tonnes, soybeans 1,100,000 to 1,300,000 tonnes, soymeal 50,000 to 200,000 tonnes and soyoil 0 to 20,000 tonnes.
Funds were estimated net sellers on Wednesday of 3,000 corn contracts 5,000 soybeans and 1,500 wheat.
Macro traders are expecting today's initial unemployment claims report to show a small 3,000 increase to 265,000 following last weeks' -4,000 decline to 262,000.   Meanwhile, the market is expecting today's continuing claims report to show a -20,000 decline to 2.155 million, more than reversing last week's 15,000 increase to 2.175 million.
Cash cattle traded actively yesterday in Kansas at 115 which was 3.00 lower than last week and equal to the low prices paid in late July. Supplies of market ready cattle continue to be a concern as showlists have less numbers but weekly production remains high.
Live Cattle October futures contract has a gap on the chart which would be filled at 108.52. Trade is expecting this gap to be filled even in the oversold technical condition.
Cold Storage data this week found an increase in pork stocks during July. That was only the second stocks build for a July since 1970.
Lean hog futures are trading within last week's range and approximately 2.00 above contract lows. The 20 day moving average provided support on Wednesday. Fundamentals news continues to weigh on trader's attitude.
Dressed beef values were mixed with choice down .07 and select up .07. The CME Feeder Index is 147.73. Pork cutout values are down .10.
If you have any questions on any of our content, give us a call at 800-262-7538 or [email protected]