Published on:
10:11AM May 22, 2019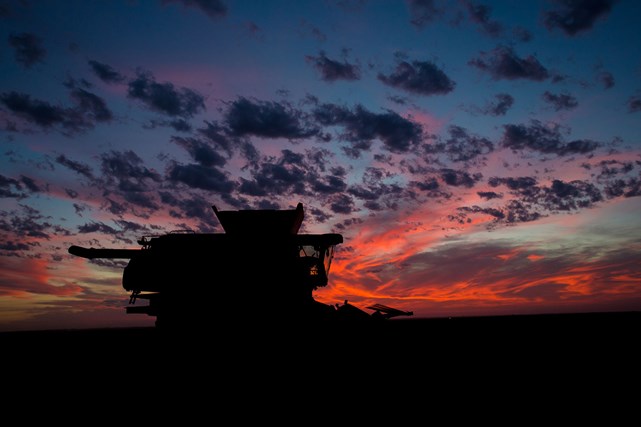 Good Morning from Allendale, Inc. with the early morning commentary for May 22, 2019.
Grain markets are mixed with corn down 6, soybeans up 1, and wheat down 8 as traders grapple with just how much US acreage will get planted and with what commodity. Weather forecasts remain wet near-term, while news out of Washington suggests Farmer Aid could sway planting decisions.
Corn and Soybean basis bids are higher on the Mississippi River as the rising river level looks to stall barge traffic. More rain in the Midwest will continue to pressure barge traffic.
Managed money funds were estimated buyers of 37,000 corn contracts and 1,000 wheat in yesterday's trade. They were thought to be sellers of 8,000 soybeans, 4,500 soymeal, and 5,000 soyoil.
The Trump administration is considering payments of $2 per bushel for soybeans, 63 cents per bushel for wheat and 4 cents per bushel for corn as part of a package of up to $20 billion to offset farmers' losses from the trade war with China.  More details will come Thursday. (Reuters)
USDA later released a statement saying, "Details on the new farming support program will be forthcoming shortly, but we want to be clear that the program is being designed to avoid skewing planting decisions one way or another. Farmers should continue to make their planting and production decisions with the current market signals in mind, rather than some expectation of what a farming support program might or might not look like based on inaccurate media stories."
Mexico has lifted the tariffs placed on US products last year after the US agreed to lift it's tariffs against Mexican steel and aluminum. President Trump is urging Congressional leaders to pass the US/Mexico/Canada trade deal before taking up any other major legislation.
Beijing is ready to resume trade talks with Washington, China's ambassador to the United States Cui Tiankai said, as a top U.S. business lobby in China said nearly half its members are seeing non-tariff barrier retaliation in China due to the trade war. (Reuters)
EIA Crude Oil Inventories will be released this morning at 9:30 AM CDT along with the latest weekly ethanol numbers. Macro traders will look to the 1:00 PM release of FOMC Minutes.
Cattle on Feed will be released this Friday at 2:00 PM CDT. Allendale expects to see Cattle on Feed at 102.8%, Placements at 112.9%, and Marketings at 106.4%.
Cold Storage will be released today at 2:00 PM. We expect to see April 30th pork stocks at 622.715 million pounds, and beef stocks at 440.795.
Weekly comprehensive boxed beef showed that end users are back to buying beef. In the past two weeks they were 66% and 36% year/year in procurement for over 21 days out. That ends a string of seven straight weeks of below last year procurement.
Hog traders are still noting that China is likely out of the US market here for a few weeks. We see them returning for July and beyond needs. That is the point where the government requires their packers to test for ASF.
Dressed beef values were lower with choice down 1.87 and select down 1.45. The CME feeder index is 132.25. Pork cut-out values were up .54.