Published on:
10:50AM Jul 28, 2016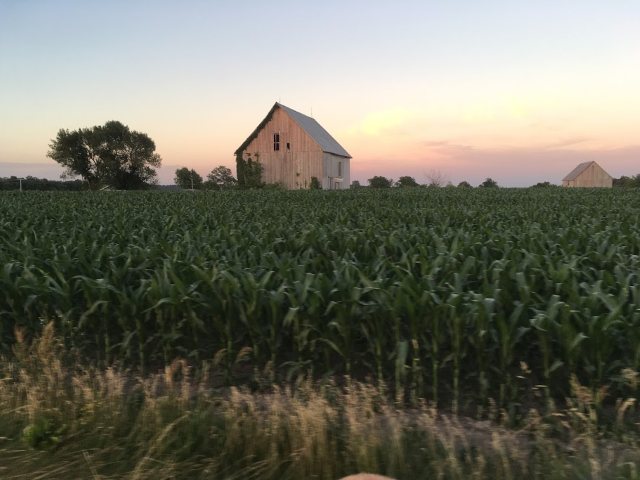 Good Morning! Paul Georgy with the early morning commentary for July 28, 2016.
Grain markets are higher underpinned by the weaker US Dollar and short covering. Stock indices are slightly higher.
With weather forecasts becoming less important, trade is now focusing on row crop yields. Many are now using a 170 plus corn yield in their balance sheets and a soybean yield of 48 to 50 bushels per acre.
Weather forecasts out 15 days have a few days of above normal temps followed by several days of below normal temps and good moisture coverage. This forecast should be helpful to solidify corn yields. Soybean yields have another 30 days of critical development.
Export demand talk is providing support for soybeans as the US has a current pricing advantage.
Weekly export sales report at 7:30 this morning. Trade estimates for corn are 300,000 to 500,000 mmt for 2015/16 and 450,000 to 650,000 mmt for 2016/17. Soybeans estimates are 250,000 to 450,000 mt. for 2015/16 and 600,000 to 800,000 mt. for 2016/17. Wheat estimate is 400,000 to 600,000 mt. for 2016/17.
Funds were estimated to have been net buyers of 7,000 corn contracts, 5,000 soybeans and 4,000 soymeal contracts on Wednesday. They were net sellers of 3,000 soyoil contracts.
Wheat Quality Council tour calculated an average yield on the second day of the tour for hard red spring wheat 46.9 bushels per acre (bpa). This yield compares with the 2015 day two yield of 47.3 bpa and the five-year average of 45.7.
Ethanol production decreased this week from 1.029 million barrels per day (bpd) to 998,000 bpd. Stocks were down 800,000 barrels to 20.4 million barrels. Ethanol processing margins are pegged at $0.23 per gallon, a decline of 6 cents from the previous week.
EIA data showed crude oil stocks down only 800,000 barrels when trade was expecting 2.1 million drop.
FOMC voted to leave interest rates unchanged, which was expected, but they described an improving economic picture in their policy statement noting, "near-term risks to the economic outlook have diminished."
Cattle futures were able to work a little higher on Wednesday while cash news remained quiet. Cash trade is expected to be $2 to $3 higher this week. Futures might already be factoring in a little more than that, however this is normally the time of year where we see basis patterns change.
Cash hogs on Wednesday traded at steady to $.50 lower at the terminals. Product values at Midday surprised the trade with cutout being down $4.01. That makes a 2 day decline of $6.39. The decline was led by the $21.36 drop in belly values.
Technical selling combined with long liquidation and poor fundamental news continues to dominate trader's bias. The question is: When will it be the hogs turn to rebound from the sharp price decline?
Dressed beef values were lower with choice down .85 and select down .77. The CME Feeder Index is 139.26. Pork cutout values are down 4.02.
If you have any questions on any of our content, give us a call at 800-262-7538 or [email protected]