Published on:
10:17AM Apr 03, 2019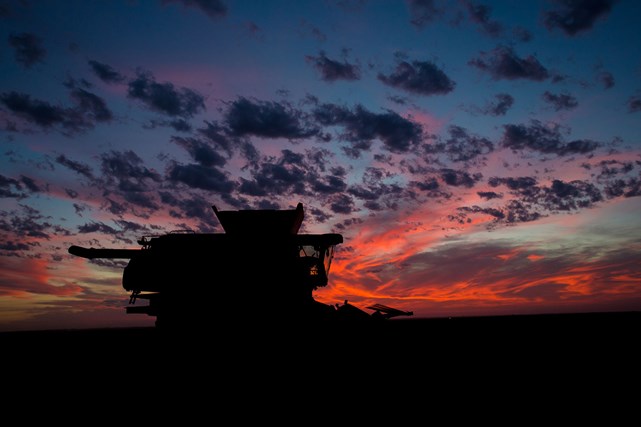 Good Morning from Allendale, Inc. with the early morning commentary for April 3, 2019.
Grain markets are higher overnight with corn up 2 1/2, soybeans up 2, and wheat up 6 as trade talks between the US and China are set to resume. Continued short covering is possible as the discussions continue.
US-China trade talks are thought to be, "at a point where a deal is more likely to go forward than not" according to the US Chamber of Commerce. A new round of talks are expected to begin today in Washington after Larry Kudlow stated the two sides expect to make more headway in this week's discussions.
Marie-Claude Bibeau, Canada's ag minister, reports that China has filed a quality complaint against a third canola exporter out of Canada, potentially blocking more exports. The complaint is seen as retaliation for Canada's detention of the chief financial officer of Chinese telecom company Huawei.
USDA's ag attache to China sees the countries demand for oilseeds climbing in 2019/20, despite African Swine Fever. The projected 19/20 demand recovery is attributed to increased meal demand as chicken, cattle, and aquaculture production is forecast to grow to meet rising consumer demand for alternative animal proteins. The attache estimates soybean imports of 91.5 million tonnes, up from 2018/19's 88 million.
Managed money funds were estimated sellers of 5,000 corn contracts in yesterday's trade. They were thought to be buyers of 4,500 soybeans, 2,500 wheat, 2,500 soymeal, and 4,000 soyoil.
The Japanese government on Tuesday announced that the highly contagious African swine fever virus has been detected here at an infectious stage for the first time. According to Japan's Ministry of Agriculture, Forestry and Fisheries, the virus, at an infectious stage, was detected in imported sausages at Chubu International Airport in central Japan in January. (Reuters)
June hog futures closed, and settled, up the $3.00 limit yesterday. Today's limits will be automatically expanded to $4.50, leaving some to wonder if we will get a chance to fill the upside gap on the October at 84.20 - 84.40. There is also one left for the December at 76.12 - 77.00.
Cash cattle sold yesterday at $124. This would be $2 from last week and a full $4 off the $128 peak posted two weeks ago. This likely further cements the idea that the year's peak is in hand. A $2 lower trade so early in the week would normally be considered a bearish issue.
Foot and Mouth disease was found in a truck transporting cattle in northwest China according to the Ministry of Agriculture and Rural Affairs. All 66 cattle on the truck were culled.
First Notice Day for the April cattle contract is on Monday. Long positions held as of Friday's close could be tendered for delivery.
Dressed Beef Values were lower with choice down 1.11 and select down 0.84. The CME feeder index is 142.50. Pork cut-out values were down .44.