Published on:
03:04AM Jan 30, 2019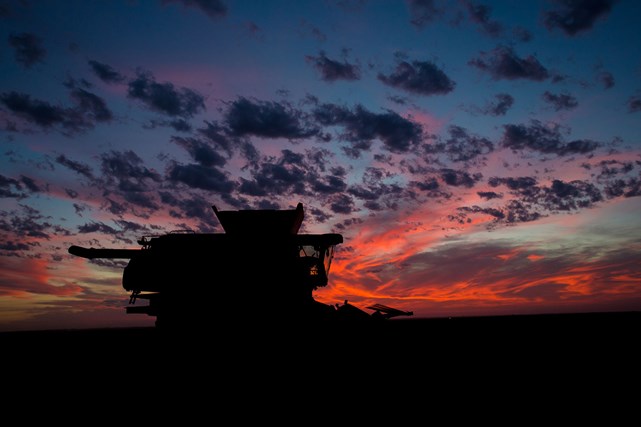 Good Morning from Allendale, Inc. with the early morning commentary for January 30, 2019.
Grain markets are quiet as a deep freeze moves in over the Midwest. Talks between the US and China in the ongoing trade dispute are set to resume, while the crop down in South America looks to be getting smaller.
A special thanks to Drew Lerner of World Weather, Inc. for his work in day one of our conference series yesterday. We continue today at 2:00 PM CST with our full outlooks for corn, soybeans, and wheat. If you can't make it live, today's session will be recorded for viewing at your convenience. There's still time to register here or call 800-262-7538.
Trade negotiations between the US and China resume today. "Treasury Secretary Steven Mnuchin expects 'significant progress' with one month left before President Donald Trump ratchets up tariffs but cautioned against a solution this week." (Politico) The US case against Chinese tech company Huawei is expected to loom over the talks.
Oil World suggests the US may begin to see more soybean exports due to crop damage in South America. "South American soybean export supplies will be smaller in calendar year 2019," Oil World said in a report. "The United States should benefit and raise exports beyond expectations in March/August 2019."
Weekly export sales announcements could take some time to play catchup according to sources in the private export sector. According to one outline, it could be February 22nd before the sales reporting returns to normal. That assumes the government doesn't shutdown again February 15th.
The U.S. Commodity Futures Trading Commission (CFTC) will stagger the release of weekly Commitments of Traders reports delayed by the government shutdown, with the first report to be issued on Friday, the agency said on Tuesday. The first report delayed by the shutdown for the week ended Dec. 24 will be released on Friday. (Reuters)
Egypt bought 360,000 tonnes of French and Romanian wheat after multiple offers were made in its recent tender. Including freight, most of the wheat was in the 262.00 - 263.00 per tonne range.
USDA has extended the deadline farmers have to apply for aid to offset the ramifications of the US/Chinese trade war to February 14 according to a department announcement.
Managed money funds were estimated sellers of 11,500 corn contracts, 4,000 soybeans, 4,500 wheat, 1,000 soymeal, and 3,500 soyoil in yesterday's trade.
Cattle weights have run from 0.4% to 0.8% under last year in recent weeks. The recent winter weather should have an impact as well.
A large group of hog plants in and around Iowa won't be processing in the face of extremely cold temperatures. Current talk right now is that today's run may be around 300,000 head, a bit under a normal 480,000 run.
Denmark announced the start of a border fence with Germany to help restrict wild boar movements and the possibility of African Swine Fever transmissions. The fence, five foot tall steel-mat, will cover 43 miles.
Dressed Beef Values were higher with choice up 0.73 and select up 0.96. The CME feeder index is 143.09. Pork cut-out values were up 0.17.