Published on:
11:22AM Feb 15, 2019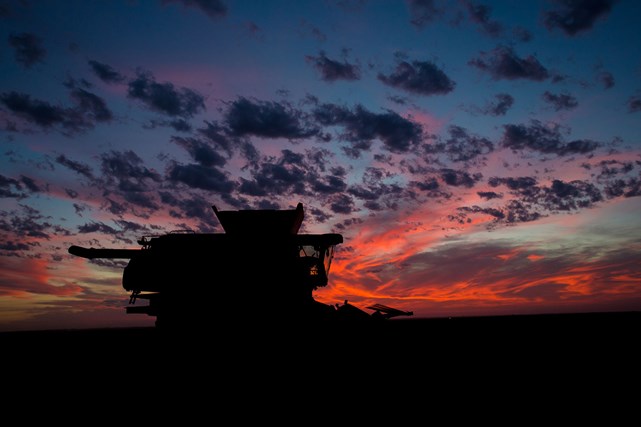 Good Morning from Allendale, Inc. with the early morning commentary for February 15, 2019.
Grain markets are a bit higher as they continue to search for a trade deal between the US and China with traders hanging on every new headline ahead of the three-day weekend. As a reminder, markets will not trade Sunday night, or during Monday's regular day session in observance of President's Day. They will reopen Monday night at their regular time.
Chinese President Xi said this morning that trade talks with the United States will continue in Washington next week and that he hopes the two countries will be able to reach a deal in the negotiations.President Trump is considering a sixty day extension of the March 1st deadline for increased tariffs on Chinese imports.
NOPA Crush is due to be released this morning at 11:00 AM CST. Analysts expect to see a January crush of 169.575 million bushels of soybeans. This would be the largest January crush ever.
Informa has updated their estimates for 2019 acreage. They see corn acreage at 91.6 million, up from their previous guess of 91.5. Soybean acreage is estimated at 86.0, down from 86.2, and all wheat is estimated at 46.8 million, down from 47.2.
The Rosario Grains Exchange increased its estimate of Argentina's soy crop to 52 million tonnes, up from its previous estimate of 50 million tonnes despite acreage lost to heavy rains.
Delayed weekly export sales for the week ending January 3rd reported corn sales of 459,822 tonnes. Soybean sales were a net cancellation of 610,910 tonnes, the first time a cancellation has been reported for this week in that history. Wheat sales totaled 161,330 tonnes.
Five Republican senators are warning President Donald Trump's new pick to run the Environmental Protection Agency, Andrew Wheeler, that their support for his nomination may hinge on his biofuels policy. The senators, all from states hosting oil refineries, said they want to be assured that Wheeler would work to reduce the regulatory costs for oil companies of complying with the U.S. Renewable Fuel Standard before they decide on whether to back him as permanent chief of the EPA. (Reuters)
Managed money funds were estimated sellers of 15,000 corn contracts, 7,000 soybeans, 12,000 wheat, 3,500 soymeal, and 4,000 soyoil in yesterday's trade.
Beef export sales for the week ending 01/03 were reported at 2,417 tonnes. Low sales are normal for this time of year. Pork export sales came to 6,965 tonnes. There were no sales to China in this specific week.
April live cattle futures continued along and held the uptrend yesterday. This is usually a positive sign on the technical charts.
Cash bids in the North are at $198 dressed with thoughts that buyers will call-in for cattle feeders interested in $199 dressed or $124 live. Elsewhere, bids are at $124. This market is set up to see steady cash trade this week at $125 live and $200 dressed.
The April hog contract filled the small gap from 59.37 - 59.45 yesterday. The contract then closed lower after filling the gap. The June still has its downside gap left to fill from 75.85 - 76.15.
Dressed Beef Values were lower with choice down .37 and select down 1.60.  The CME feeder index is 141.50.  Pork cut-out values were down 1.12.