Published on:
10:08AM May 06, 2019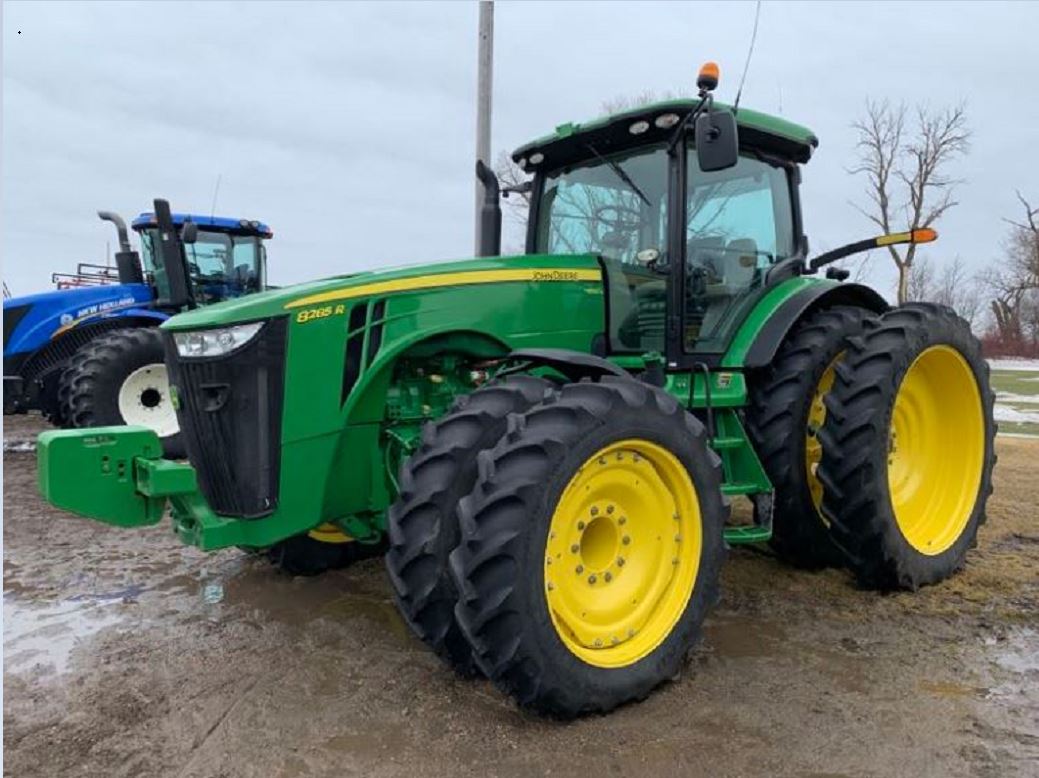 Good Morning from Allendale, Inc. with the early morning commentary for May 6, 2019.
Grain market traders show disappointment in trade talk troubles with sharp declines in overnight trading.  Dow futures and crude oil markets show sharp declines as well.  With weather maps still showing plenty of precipitation over the next few weeks throughout most row crop states, traders will look for support this week as planting delays appear more likely.
President Trump increased pressure on China to reach a trade deal by tweeting he would hike U.S. tariffs on $200 billion worth of Chinese goods this Friday from 10% to 25% and target hundreds of billions more soon.  The president also said he would target an additional $325 billion of Chinese goods with 25% tariffs "shortly," essentially targeting all products imported to the U.S. from China.  "The Trade Deal with China continues, but too slowly, as they attempt to renegotiate. No!" Trump said in a tweet.
The Wall Street Journal reported China was considering canceling this week's trade talks in Washington in light of Trump's comments which took Chinese officials by surprise.  The roughly 100-person Chinese delegation had been expected to accompany Chinese Vice Premier Liu He for the talks, according to one Trump administration official.
China's Vice Premier Liu He is "very unlikely" to go to the U.S. this week following U.S. President Donald Trump's "threat" to hike tariffs on $200 billion worth of Chinese goods, editor-in-chief of China's Global Times newspaper said.  "Let Trump raise tariffs. Let's see when trade talks can resume," Hu Xijin said in a tweet.
Last week, July corn futures were up 7.25 cents, July soybeans down 23.75 cents and July wheat futures down 4.5 cents.  Soyoil futures down 54 points and soymeal futures down $5.50.
Crop progress report will be released today at 3 p.m. CST with trade looking for corn planting at 25% complete (15% last week, 39% last year and 6-year average of 43%).  Soybean planting expected at 11% (3% last week, 15% last year and 6-year average of 13%). Hard red Spring wheat planting at 25% complete (13% last week, 30% last year and 54% average).
CFTC Commitments of traders report (as of 4/30/2019) showed managed funds new net position of short -306,699 corn contracts, short -148,526 soybean contracts, short -83,502 wheat contracts, long 129,582 live cattle contracts and long 59,734 lean hog contracts.
Safras estimates 2019 soybean crop at 117.9 million mt (up 1.5 million mt last report, 117.0 million mt. USDA forecast, Ag Attache's 115.5 million mt estimate and Oil World's 116 million mt. estimate). Safras increased Brazil corn crop 2.2 million mt. to 101.76 million mt (96 million mt USDA forecast).
Canada is leaning on the U.S. to help settle a dispute with China, which has started to block imports of vital Canadian commodities amid a dispute over a detained Huawei executive.  "It's a very challenging situation. When we raise it with the Americans they just say, 'Dealing with the Chinese is tough'," said a Canadian government source.
Dressed beef values were lower with choice down 1.44 and select down 1.79. The CME feeder index is 141.18. Pork cut-out values were down 1.91