Published on:
11:43AM Nov 14, 2016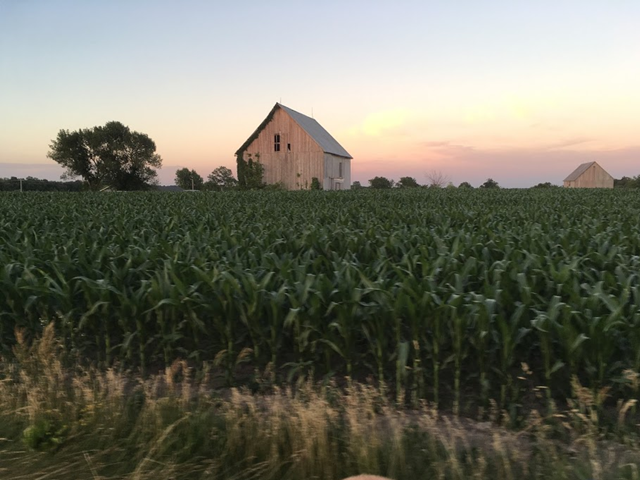 Good Morning! Paul Georgy with the early morning commentary for November 14, 2016
Grain markets are lower led by weakness in China. Stock indices are setting record highs and the US Dollar posts new highs for the recent move. Crude has fallen to long-term technical support levels.
After a few days to think about what happened last week, how the historic election results will impact the US economy and global trade remain a key factor this week. Grain traders are watching China's Dalian market and their government's rule adjustments to control excessive speculation in the grain and commodity markets.
US Dollar index seems to be heading for the contract highs established in January 2016.
Currency price relationships between the US Dollar and the South American real and peso is opening the bin doors by Brazilian and Argentine farmers.
Crop Progress reports this afternoon should show US farmers are getting close to completion of the 2016 harvest.
NOAA says La Nina is here and is expected to be a short-lived event. There's a 55 percent chance La Nina will stick around through winter, causing the drought to persist in Southern California and regions in the Southeast and southern Plains to experience dry conditions.
CFTC Commitments of Traders data is delayed until this afternoon due to Veterans Day Holiday.
Friday funds were estimated net sellers of 6,500 corn contracts, 12,000 soybeans, 3,000 wheat, 3,500 soymeal and 5,000 soyoil contracts.
Macro markets this week will focus on trying to gain a better sense of where the Trump administration will go with economic and financial policy given that Mr. Trump won't even take office for another two months.
Oil prices will be focused on whether OPEC will be able to come up with a country-level production cut agreement in time for its Nov 30 meeting in two weeks.
Fed speakers have a heavy schedule this week headlined by Fed Chair Yellen's testimony on Thursday before the Joint Economic Committee of Congress.
Monthly Cattle on Feed report will be released on Friday at 2:00 pm.
USDA cattle slaughter was up 9.3% from the same period a year ago as weights increased 2 pounds per head from last week. Dressed carcass weights were up 1 pound. This trend does not suggest getting current and staying current for the cattle industry.
USDA Hog slaughter last week was estimated at 2,452,000 head which was 2.5% higher than the same period last year. Live weights increased by 1 pound per head over the previous week.
December live cattle futures closed $2.87 higher for the week and just below the key resistance area ($106.00). December lean hog futures closed $.97 higher for the week and above the 50-day moving average. Livestock traders seem to be following the lead of the stock market.
Dressed beef values were lower with choice down .97 and select down .96. The CME Feeder Index is 125.64. Pork cutout value is down .81.
If you have any questions on any of our content, give us a call at 800-262-7538 or [email protected]