Published on:
10:20AM Jul 20, 2018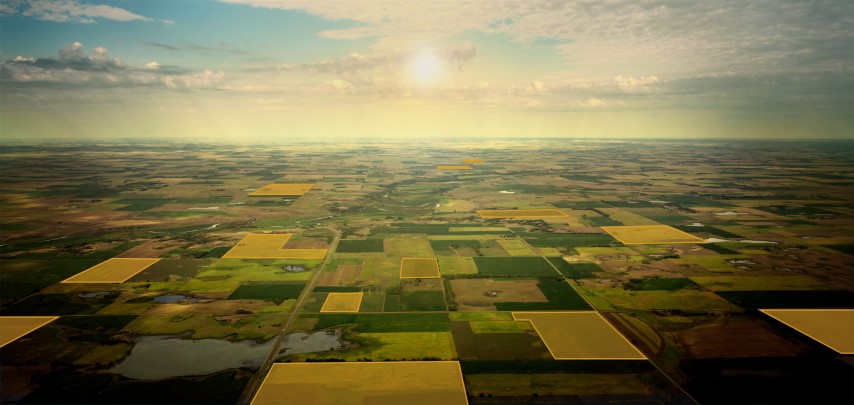 Good Morning! From Allendale, Inc. with the early morning commentary for July 20, 2018.
Grain market traders are eyeing key technical levels on the charts (20 day moving average - corn) as yesterday's export sales report gave the bulls more reason to run. Allendale's Summer Outlook Conference Series kicks off next week Tuesday - we hope you can join us!
NOAA released updated three-month outlooks covering the months of August, September, and October. The maps showed good crop finishing and harvest weather for most of the Corn Belt. Overseas, however, Drew Lerner of World Weather Inc notes, "El Nino development late this year could adversely impact spring and summer crops in eastern Australia and the dry situation might be many times worse if greater rain does not begin falling soon." Drew will share full details of his extended forecast next Tuesday during our Summer Outlook Series. Find out more and get registered!
Weekly export sales for the week of July 6th to the 12th reported corn sales of 1,415,485 metric tonnes, just over the 500,000 – 1,100,000 trade estimate. Old crop sales now stand at 96% of USDA's goal, a little under the 102% five-year average pace. Soybean sales totaled 865,663 metric tonnes, within the 300,000 – 1,000,000 guess. Old crop sales total 102% of USDA's WASDE estimate, which is also the five year average. Wheat sales totaled 300,033 metric tonnes.
Biodiesel blending credits generated in June totaled 317 million, a drop from May's 350. Ethanol credits generated totaled 1.26 billion, also a decrease from May's 1.30 billion according to the EPA.
Argentina's 2017/18 corn crop estimate was lowered again by the Buenos Aires Grains Exchange. They now estimate the crop at 31 million tonnes, a drop from their previous 32 million tonne estimate.
Managed money funds were estimated buyers of 12,000 corn contracts, 3,000 soybeans, 6,000 wheat, and 3,000 soymeal during yesterday's session. They were thought to be sellers of 3,000 soyoil.
Talks to renegotiate the North American Free Trade Agreement (NAFTA) will restart on July 26 in Washington, said Mexico's Economy Minister, Ildefonso Guajardo, on Wednesday. "We will begin with a bilateral (meeting) between Mexico and the U.S., before other meetings with Canada," explained the minister. The goal of Canada, the United States and Mexico is to be in a position to sign a new NAFTA by the end of November. (Reuters)
Cattle on Feed report will be released this afternoon at 2:00 pm CDT. Trade estimates are: On Feed July 1, 104.0%, Placed 100.6%, Marketed in June 101.1. Allendale is expecting placements during June higher than trade average due to feedlots selling cattle on basis and lighter than normal. Feedlots likely replaced marketed cattle with lighter cattle as feed costs continued to slide during June. Mid-year cattle inventory report will also be released at 2:00 pm today. Total cattle/calves inventory estimate is 100.7% and cows/heifer that have calved 100.8% of a year ago.
Cash cattle is limited with bids and asks several dollars apart. It seems it will be this afternoon before active trading occurs. Packers have a positive operating margin and feedlots would like to get part of it.
August live cattle futures had a narrow range on Thursday and is being supported by the discount to cash. The August futures has support at 106.12 with resistance at 110.50.
Lean hog futures had a quick rally on Thursday to relieve some of the oversold condition. Tariff wars are affecting hog traders as the EU has threatened retaliation if US imposes tariffs on auto. Pork supplies are plentiful with market hogs likely to be on the increase. The trend is down and 20-day moving average comes in at 72.60 today.
Beef export sales were reported at 13,518 metric tonnes, 9% over last year. Year to date sales are now 21% over last year. Pork sales were reported at 19,735 metric tonnes. That was 68% over last year in the same week. YTD sales are now 2% over last year.
Dressed beef values were lower with choice down .31 and select down .17. The CME Feeder Index is 148.31. Pork cutout value is up .31.