Published on:
11:28AM Dec 30, 2016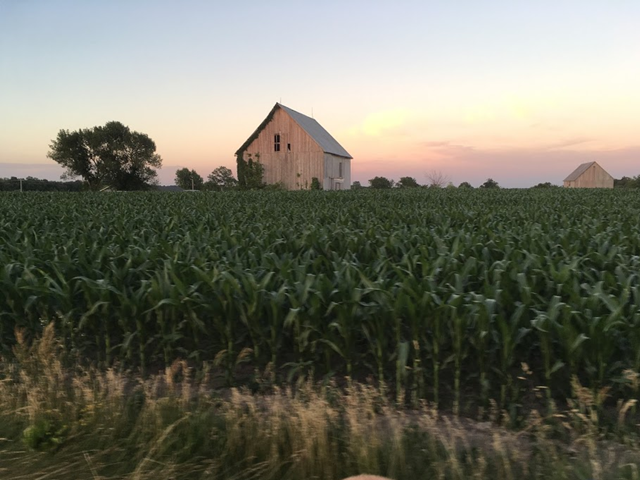 Good Morning! Paul Georgy with the early morning commentary for December 30, 2016.
Grain markets are mixed in the early hours of the final trading day of the year as traders prepare for end of month, quarter, and year position evening. After the New Year Holiday, expect most attention to turn to the January 12th USDA reports.
Weekly export sales will be released at 7:30 AM CT this morning, a day late due to the holiday Monday. Traders estimate corn sales at 800,000 to 1,200,000 tonnes, soybeans at 1,000,000 to 1,500,000, and wheat at 200,000 to 500,000.
South American weather continues to be a focus of many traders. While most of the major growing regions have had favorable weather, Drew Lerner of World Weather Inc, who will headline our Ag Leaders Conference next month, notes that, "net drying will occur in portions of center south and all of northeastern Brazil's crop area during the coming week to ten days, and that, "Flooding is still being reported across portions of central Argentina."
First Notice Day for January grain contracts is today.
Weekly ethanol production fell slightly to 1.028 million barrels per day. This was 3.6% over last year. The year to date pace is 4.0% over last year. USDA's goal was 1.8% over last year. Including a conservative 2% jump in this year's corn for ethanol we assume ethanol will meet, or slightly exceed, USDA's goal. Margins are still good at 24 cents per gallon produced.
Cold temperatures appear back in the forecast in the 6-10 model for the Plains, and with little snowpack is some areas, talks winter wheat kill are likely next week as the temperatures move through.
Funds were estimated to have been sellers in yesterday's trade of 5,000 contracts of soybeans, 2,500 contracts of soymeal and 3,500 contracts of soyoil. They were estimated buyers of 3,500 corn, and 2,000 wheat.
Chicago Purchasing Managers Index (PMI) is the only major economic report out today.
Hog's year ending prices will at least be over the end of last year's levels. Cash hogs are 7% higher. Cash pork is 17% over. This has come despite the fact that we had higher pork production this year.
Nebraska sold cattle all the way up to $190 on a dressed basis after the futures close yesterday. That is $10 higher on the carcass. On a live basis, which did not trade yesterday, that equates to a $6 jump in one week.
Dressed beef values were higher with choice up 1.63 and select up .74. The CME Feeder Index is 133.04. Pork cutout value is down 1.16.
All of us at Allendale would like to wish you a very safe and Happy New Year! Markets will close at their normal times today, but grains will not reopen until Monday night at 7:00 PM CT.
If you have any questions on any of our content, give us a call at 800-262-7538 or service@allendale-inc.com