Published on:
11:24AM Feb 28, 2019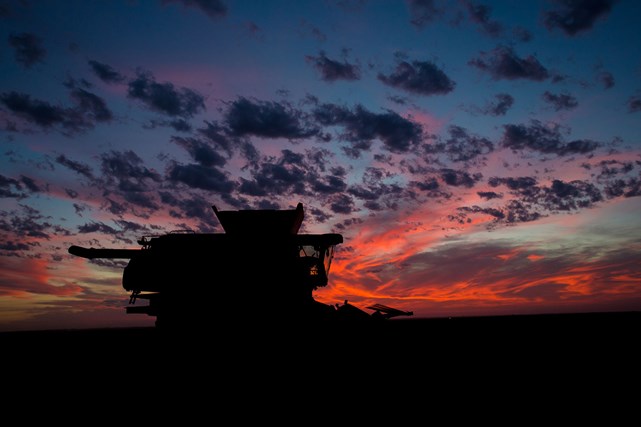 Good Morning from Allendale, Inc. with the early morning commentary for February 28, 2019.
Grain markets are quiet and slightly mixed to unchanged as traders continue to wait for signs of additional purchases from China and a quick resolution to the U.S. – China trade war.  With additional snow/precipitation on the way along with below average temperatures, eyes will start to turn to the skies for any indications of planting delays or changes in planting intentions due to poor weather.
Overnight, March contracts became deliverable as today is first notice day. 910 were issued/stopped for corn, while soybeans saw 820, and Chicago wheat saw 400.
U.S. farm debt has soared to levels seen during the 1980's farm crisis, said Agriculture secretary, Sonny Perdue. "Farm debt has been rising more rapidly over the last five years, increasing by 30 percent since 2013 – up from $315 billion to $409 billion, according to USDA data, and up from $385 billion in just the last year – to levels seen in the 1980s," Perdue said in his testimony to the House Agriculture Committee.
U.S. Ag Secretary Sonny Perdue said he has been reassured by his counterpart at the EPA that the agency would "very likely" finish its rule allowing year-round sales of higher ethanol blends of gasoline in time for this summer driving season.  EPA said it is working "expeditiously" to finish the rule by June 1, and a draft proposal would be ready later this month.
Australia's east coast will endure hot, dry weather over the next three months, the country's weather bureau said, threatening wheat production.  "Farmers could get away with no rain in March but they will desperately need a break in April. There is no moisture in the soil, it could get very bad," said Phin Ziebell, agribusiness economist, National Australia Bank.
Thailand importers purchased about 110,000 tonnes of feed wheat expected to be sourced from the Black Sea region, European traders said.  "It is another example of cheap prices available for new crop wheat" said one trader.
Russia does not plan to impose restrictions on grain exports, said the Russian Agriculture Ministry. The ministry said its forecast for Russia's grain exports of 42 million tonnes had been set taking into account the data of key exporters. Russia has exported 33.4 million tonnes of grain this season, unchanged from a year ago.
China plans to divide its hog industry into five zones in an attempt to halt the spread of African swine fever across the country and guarantee supplies.  China's vice premier Hu Chunhua said the situation remained "very serious" and called for intensifying controls, Xinhua reported.  Experts believe China's plan appears to be more focused on guaranteeing supply than halting the disease.
The Cattle Report (bi-annual) will be released today at 2 p.m. CST (originally to be released January 31).  Allendale expects to see all beef and dairy cattle at 0.4% under last year.  We see beef cow numbers at 31.772 million head (0.2% over last year).  According to Allendale, January 1 beef heifer numbers are seen at 5.831 million (-4.9% from last year).  The 2018 calf crop, composed of both beef and heifer births, is seen at 1.8% over last year.
Dressed Beef Values were lower with choice down 0.21 and select down .94.  The CME feeder index is 140.46.  Pork cut-out values were down 1.39.