Published on:
03:18AM Jan 11, 2019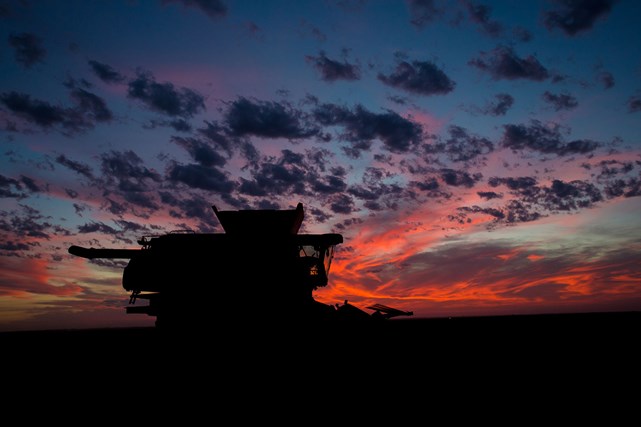 Good Morning from Allendale, Inc. with the early morning commentary for January 11, 2019.
Grain markets continue to want to see confirmation of new demand from world buyers (most of all China). Absent overnight/weekly export sales from the USDA, trade rumors from exporters, or a firm commitment from the Chinese would spark the market.
The USDA shutdown continues which means the regularly scheduled January 11 Crop Production, Grain Stocks, Supply & Demand, and Winter Wheat Seedings reports will not be released today. With that in mind, Rich Nelson put together his numbers to help fill in the blanks left by the government shutdown. Listen in to this free webinar to see what USDA could say when they finally reopen.
Conab estimates Brazil's 2018/19 soybean crop at 118.800 million tonnes in their most recent report, a drop from their previous estimate of 120.066. Total 18/19 corn was left largely unchanged at 91.190 million tonnes, up from 91.102. Brazil's corn and soybean exports were both left unchanged at 31 million tonnes and 75 million tonnes respectively.
Agroconsult, meanwhile, estimates Brazil's soybean crop at 117.6 million tonnes, a drop from their previous estimate of 122.8. This comes ahead of their annual crop tour which begins next week. As with Conab, poor growing conditions were cited for the drop in estimates.
The Rosario Grain Exchange sees Argentina's 18/19 corn harvest at 44 million tonnes, up from their previous 42 to 43 million. Last year Argentina harvested 32.0 million tonnes.
The Climate Prediction Center gives a 65% change that El Nino will develop in the northern hemisphere this spring. We'll check in with Drew Lerner of World Weather, Inc. on this very topic in less than three weeks in our annual Outlook Conference (January 29-31).
CME Group is lowering margins on corn and soybean futures effective with today's close. Front month corn will have margins reduced by $100 per contract to $700. Front month soybeans will be reduced by $300 per contract to $1,750. Calendar spreads for the products also have decreases.
Managed money funds were sellers in yesterday's trade, selling 16,000 corn contracts, 11,000 soybeans, 5,000 wheat, 4,500 soymeal, and 4,000 soyoil.
U.S. officials expect China's top trade negotiator may visit Washington this month, signaling that higher-level discussions are likely to follow this week's talks with mid-level officials in Beijing as the world's two largest economies try to hammer out a deal to end a tit-for-tat tariff war. (Reuters)
The Alberta Pork Producers Development Corporation announced the first finding of PEDv in Alberta. Found at a 400 head hog operation, this ignited a lot of talk in the market but had no impact on pricing.
Lower pork production has started, and should continue to fall into summer on a seasonal basis. Production should still be slightly over last year though by our estimates.
Precipitation today and tomorrow in the Southern Plains will likely bring snow, sleet, and rain depending on local temperatures. Cattle in these regions won't be thrilled with the weather, but this shouldn't be a major market moving event.
Dressed Beef Values were higher with choice up 0.12 and select up 1.30.  CME feeder index was at 145.55.  Pork cut-out values were up .79.