Published on:
01:03AM Apr 20, 2017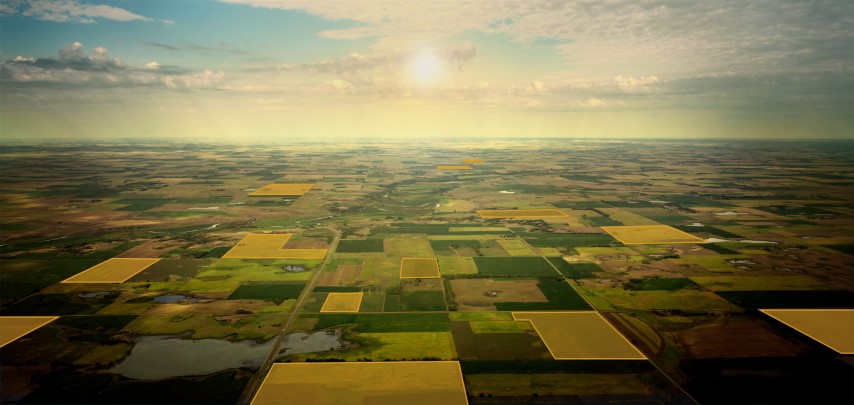 Good Morning! Paul Georgy with the early morning commentary for April 20, 2017.
Grain markets are higher as traders look to weather maps ahead of this morning's export sales report. Outside markets continue to monitor events on the world stage.
Will we see last minute US acreage shifts? We'll speak to AgriGold Agronomy Manager, Mike Kavanaugh about the potential of the 2017 corn crop, and his thoughts on acreage expectations in our next Ag Leader's Monthly Webinar.  Click here to sign up for the free event.
Weekly Export Sales will be released this morning at 7:30 AM CDT. Traders estimate that corn sales will total between 800,000 and 1,300,000 tonnes (old and new crops combined). Soybeans are estimated at 400,000 to 800,000 tonnes, and wheat is estimated at 350,000 to 750,000.
Weekly Ethanol production rose from 986,000 barrels per day to now 993,000, 5.8% over last year as reported by the USDA yesterday. The year to date numbers are still good at 5.0% over last year. USDA's corn for ethanol numbers call for a 4.3% year/year increase. Margins are back in the black with the recent rebound in ethanol.
Stats Canada will release their estimate for 2017 crop seedings tomorrow morning. Trade estimates suggest a reduction in all wheat acres from 23.21 last year to 22.4 in 2017. Canola acres are expected to increase from 20.36 in 201 6 to 21.3 in 2017.
Paraguayan corn is on its way to the US according to trade sources reported by Reuters. The shipment, currently in the Brazilian port of Paranagua, is scheduled to arrive late May. The ships capacity is 61,000 tonnes, and if filled to capacity, would be the largest-ever import by the US of Paraguayan corn.
Brazil's government is set to offer up to 500 million reals ($159 million US) in subsidies to corn producers to help them sell their 2016/17 crop. In addition, CONAB the crop supply agency, said it would auction option contracts to obtain up to 1 million tonnes of corn from Mato Grosso.
UkAgroConsult raised its Ukrainian grain production forecast up from 60.9 million tonnes to now 61.410. for the 2017 crops. This would be just under last year's record 63.965.
EPA needs to hurry, reports Politico Pro, "if it wants to make its annual deadline for issuing the Renewable Fuel Standard mandates. EPA should publish its first proposed rule by late May in order to have the final 2018 volume mandates for biofuel by the Nov. 30 deadline, based on the six months it usually takes to get this done."
Managed Money Funds were estimated buyers of 6,500 soybean and 6,000 soyoil contracts in yesterday's trade. They were estimated sellers of 2,500 corn, 3,500 wheat, and 4,000 soymeal.
Macro traders will have their eyes on this morning's Initial Claims and Continuing Claims reports at 7:30 AM CDT. Philadelphia Fed is also out this morning at 7:30. Traders will also have their eye out for any new world headlines.
Average Estimates for tomorrow's Cattle On Feed report have On Feed at 99.7% of a year ago, Placements 106.5% and Marketings 109.4%. This would be the largest February marketing in six years. The USDA will release report on tomorrow at 2:00 PM CDT.
Fed Cattle Exchange sold no pens of Nebraska cattle yesterday, but four pens of Kansas cattle were sold at $129. Non-FCE cattle sold lightly at $131 and later at $132.50. Non-FCE numbers in the Central and Southern Plains ranged from $130 - $132.
Yesterday marked 19 straight sessions of cash hog losses. Cash pork also fell, and has been down in two of the past five days.
Dressed beef values were lower with choice down .82 and select down .20. The CME Feeder Index is 136.34. Pork cutout value is down .69.
If you have any questions on any of our content, give us a call at 800-262-7538 or [email protected]