Published on:
11:11AM Aug 31, 2018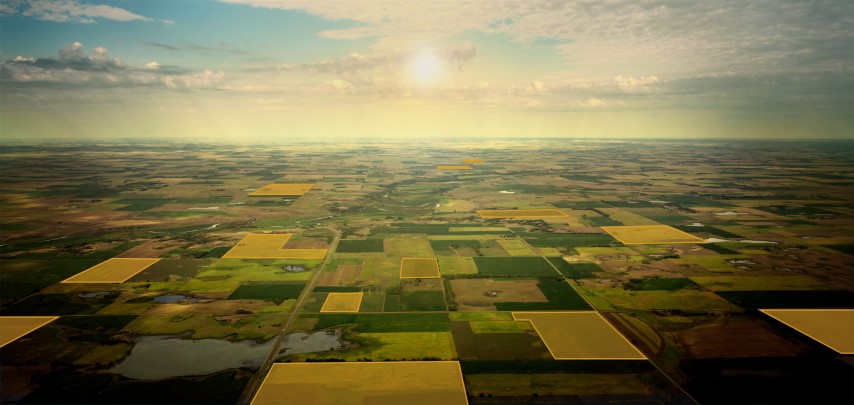 Good Morning! From Allendale, Inc. with the early morning commentary for August 31, 2018.
Grain market traders wait to see if Canada agrees to a new NAFTA deal by today's U.S.-imposed deadline. Both sides would like a deal are delivering compromises, and will meet again today. Only an agreement in principle is necessary to satisfy the notification requirements of Congress. The long holiday weekend coinciding with month end will also have an impact.
You know your fields better than anyone! Allendale's Annual Yield Survey ENDS TODAY.We hope you'll participate in the survey by clicking here, or by calling us at 800-262-7538. We will be releasing the survey results on September 5th in a live webinar – register here. A recorded version will be available for those who cannot attend live.
Export sales were light, as would be expected with only one full week remaining in the 2017/18 marketing year, corn came in at 700,000 mt (expecting 700,000 – 1,300,000 mt), soybeans at 703,000 mt (expecting 500,000 – 1,250,000 mt), wheat at 415,000 mt (expecting 200,000 – 500,000 mt), soymeal at 479,000 mt (expecting 250,000 – 750,000 mt) and soyoil at 24,000 mt (expecting 0 – 35,000 mt).
Stats Canada will release its report on the 2018 wheat crop this morning. Trade is estimating 30.6 mt vs. USDA's 32.5 mmt and IGC's 31 mmt.
FC Stone released their estimates for US production yesterday afternoon. They see a corn yield of 177.7 bpa with total production at 14.532 billion bushels. Soybeans are seen at a yield of 53.8 bpa with a production of 4.782 bb.
USDA's Attache to Argentina estimates the countries 17/18 soybean crop at 36 million tonnes. The most recent official estimate from the USDA was 37 million tonnes.
First notice day in September CBOT contracts is today. Corn, soy products, as well as the wheat complex all saw deliveries over night as was expected.
Managed Funds were thought to be relatively quiet in yesterday's trade. Estimates have them selling 1,000 corn, 4,500 soybeans, 5,000 wheat, and 4,500 soymeal. They were buyers of 3,500 soyoil.
U.S. stocks fell Thursday, giving up ground a day after technology stocks helped drive the S&P 500, Nasdaq Composite and Russell 2000 to records.  Major indexes spent most of the day edging lower, then extended losses after a Bloomberg report suggested President Trump was backing plans to move ahead with tariffs on $200 billion in Chinese imports as early as next week.
African swine fever cases are quickly increasing in China, and its detection in areas more than one thousand kilometers apart within the country enhance the chances the deadly pig virus could spread to other Asian countries soon, the UN's Food and Agriculture Organization warned today. There is no effective vaccine to protect swine from the disease.  While the disease poses no direct threat to human health, outbreaks can be devastating with most viral forms lethal in 100% of infected animals. (Reuters)
Cattle weights from the most recent data of two weeks ago registered 886 pounds for steers and 810 for heifers. That was up 5 pounds for steers and down 1 for heifers from the previous week. These numbers are 0.2% over last year for steers and 0.5% over last year heifers.
Lean hog futures pulled back hard as cash hog supplies are more than packers need while the holiday will reduce demand next week.
Dressed beef values slid lower with choice down .95 and select down 1.34 The CME Feeder Index is 150.09. Pork cutout values were up 2.07.
Enjoy your Labor Day weekend! Markets will close at the normal time today but will not reopen until Monday night at 7:00 PM CDT.