Published on:
10:24AM Apr 05, 2019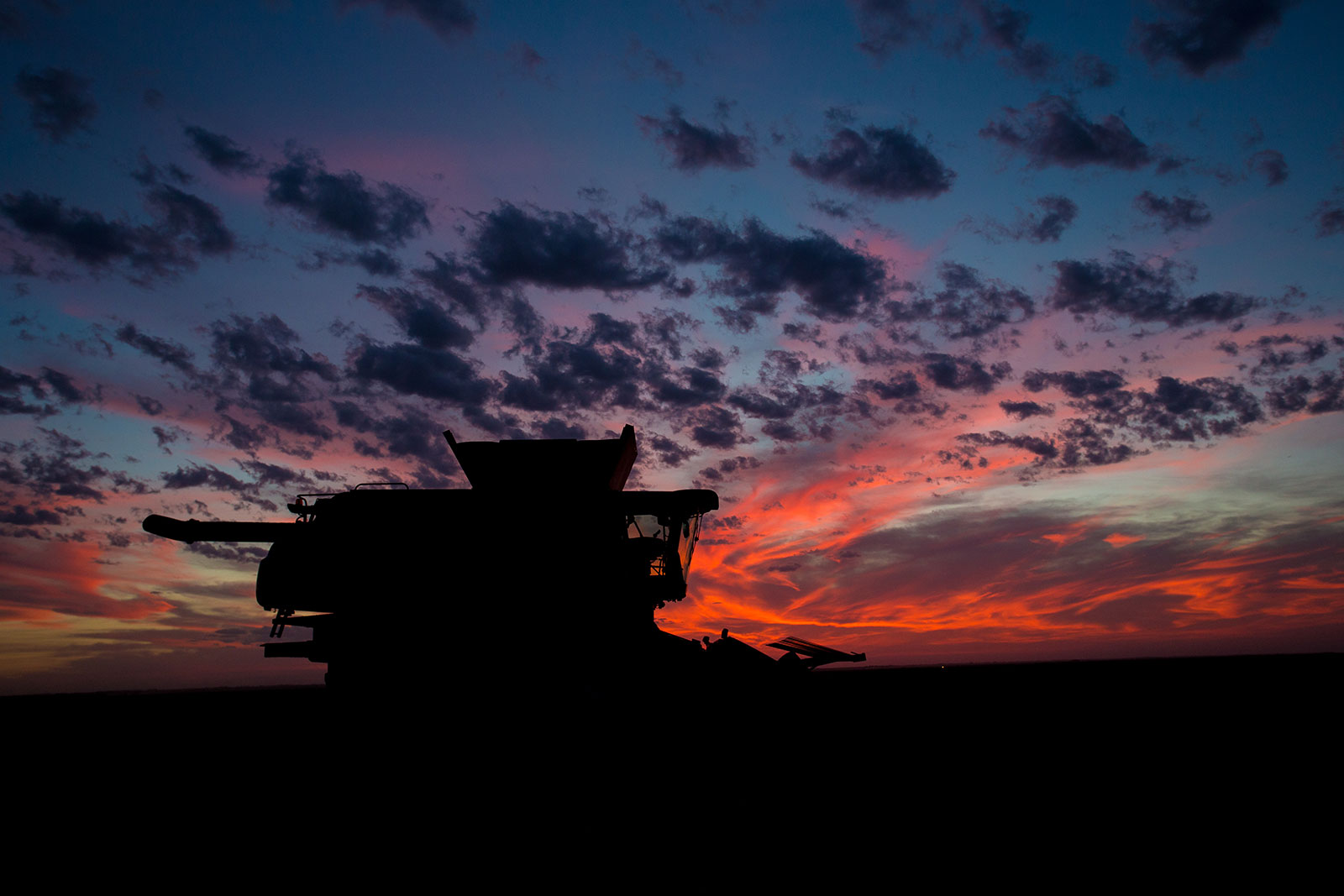 Good Morning from Allendale, Inc. with the early morning commentary for April 5, 2019.
Grain markets are lower to start the last trading day of the week.  Weather maps remained wet with significant snow and rain throughout most of the U.S. corn belt over the next few weeks.  Traders will continue to keep an eye on weather developments, planting progress and new developments in the U.S. – China trade negotiations.
President Trump said the U.S. and China were getting very close to a trade deal that could be announced within four weeks, but he issued a warning to Beijing, stating absent a pact, it would be difficult to allow trade to continue. "We're getting very close to making a deal. That doesn't mean a deal is made, because it's not, but we're certainly getting a lot closer," said Trump.  "And I would think with, oh, within the next four weeks or maybe less, maybe more, whatever it takes, something very monumental could be announced." If a deal is made, Trump said he would hold a summit with Chinese President Xi Jinping.
President Trump threatened to put tariffs on cars coming from Mexico into the U.S. if Mexico does not continue to help the U.S. deal with the immigration situation along the southern U.S. border.  He also said he would give Mexico a year to try to stop the flow of drugs before putting tariffs in place.
Fund positions (as of 04-03-2019), showed them short 231,400 corn contracts, short 59,400 soybean contracts, short 56,800 wheat contracts, short 6,100 soymeal contracts and short 13,300 soyoil contracts.
Weekly export sales showed corn sales for last week at 537,200 (estimates of 700,000 to 1,250,000 tonnes), soybeans at 1,971,100 estimates of 800,000 to 1,800,000), wheat sales of 704,800 (estimates of 300,000 to 800,000), soymeal at 190,300 (estimates of 100,000 to 350,000) and soyoil at 36,800 (estimates at 0 to 25,000).
USDA April WASDE report will be released next Tuesday (April 9th) at 11 a.m. CST.  Analysts' average predictions for this report show ending stocks for wheat at 1.072 billion bushels, corn at 1.991 billion bushels and soybeans at 898 million bushels.
Argentina's soybean harvest has progressed at a quick pace over recent days, showing "excellent" yields that could push the crop higher than the currently forecast 53 million tonnes, said the Buenos Aires Grains exchange.  The Rosario grains exchange last month increased its 2018/19 soy crop estimate to 54 million tonnes from a previous forecast of 52 million tonnes.
Live cattle futures jumped higher on a drastic change in the forecast.  The western corn belt (including Nebraska) showed 20 - 40 inches of snow next Wednesday into Thursday.  These accumulations were scaled back in the midday updates.  Cash cattle traded at $123 yesterday ($3 under last week and $5 off the $128 peak).
Lean hog futures finished the session limit up in most contract months due to hope of a China deal, additional cases of African swine fever and storm developments in the middle of next week.  Tomorrow, lean hog futures will be at expanded limits to $4.50.
Dressed Beef Values were mixed with choice up .60 and select down .61. The CME feeder index is 142.88. Pork cut-out values were up 1.96.