Published on:
11:23AM Feb 14, 2019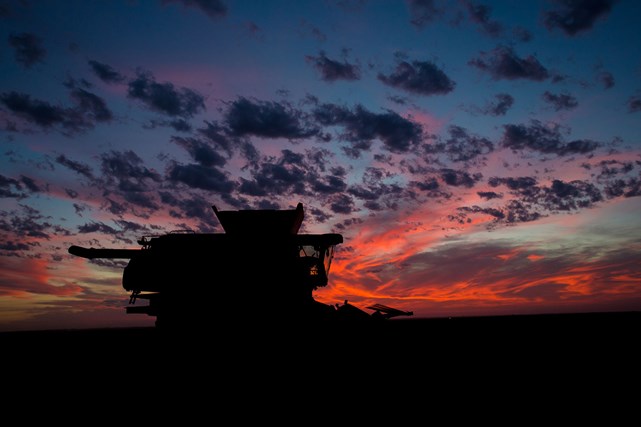 Good Morning from Allendale, Inc. with the early morning commentary for February 14, 2019.
Grain markets traded in a tight range while volume was higher than usual.  Corn futures were near unchanged and soybean futures eased as traders waited to see if U.S.-China trade talks would show if the two sides are moving any closer to end their dispute.  Wheat futures advanced for a fourth straight session as a pickup in export activity and firm cash markets spurred commodity fund buying.
U.S. Treasury Secretary, Steven Mnuchin and U.S. Trade Representative, Robert Lighthizer arrived in Beijing on Tuesday and are scheduled to hold talks today and tomorrow with Chinese Vice Premier Liu He.  Trump and Xi are expected to meet "sometime in March," said USDA Deputy Secretary Stephen Censky.  President Trump also mentioned he is considering a 60-day extension for the higher tariff deadline for China imports.
USDA's Deputy Secretary, Stephen Censky said he is "hopeful" the administration will complete its rule allowing year-round sales of a higher ethanol blend of gasoline by summer, but the government should use "discretionary enforcement" of the summertime ban if there is a delay.  "I see this as a fallback plan in the event we don't make the deadline," said Censky.
China imported 7.38 million tonnes of soybeans in January (8.48 million tonnes last year,5.72 million tonnes last month), figures showed from the General Administration of Customs of China.
Tunisia's state grains agency purchased around 100,000 tonnes of soft milling wheat, 92,000 tonnes of durum and 75,000 tonnes of feed barley in an international tender offer.
U.S. crude oil inventories rose to the highest levels last week (450.8 million barrels in the week) since November 2017 as refiners cut runs, said the EIA.
China imported 42.6 million tonnes of crude oil in January (40.6 million tonnes last year), according to the General Administration of Chinese Customs. Additional purchases by new private refiners Hengli Petrochemical and Zhejiang Petrochemical kept import levels elevated.
Russian meat producer Cherkizovo and farming conglomerate Rusagro were among agricultural firms across Russia targeted in an ongoing investigation into suspected tax evasion.  The Tax Service said as of now there are five potential breaches uncovered in inspections carried out with the Federal Security Service (FSB) at agricultural holdings across 13 different regions.
Tudder, a Tinder-inspired app is helping farmers match up potential partners for their cattle. It lets farmers swipe right on cattle they like the look of.  They are then directed to the SellMyLivestock website where they can browse more pictures and data about the animals before deciding whether to buy.  SellMyLivestock has listed over $64 million of livestock, feed and bedding to sell in the last year.
Dressed Beef Values were lower with choice down .72 and select down .99.  The CME feeder index is 141.66.  Pork cut-out values were down 1.34.