Published on:
10:26AM Sep 18, 2018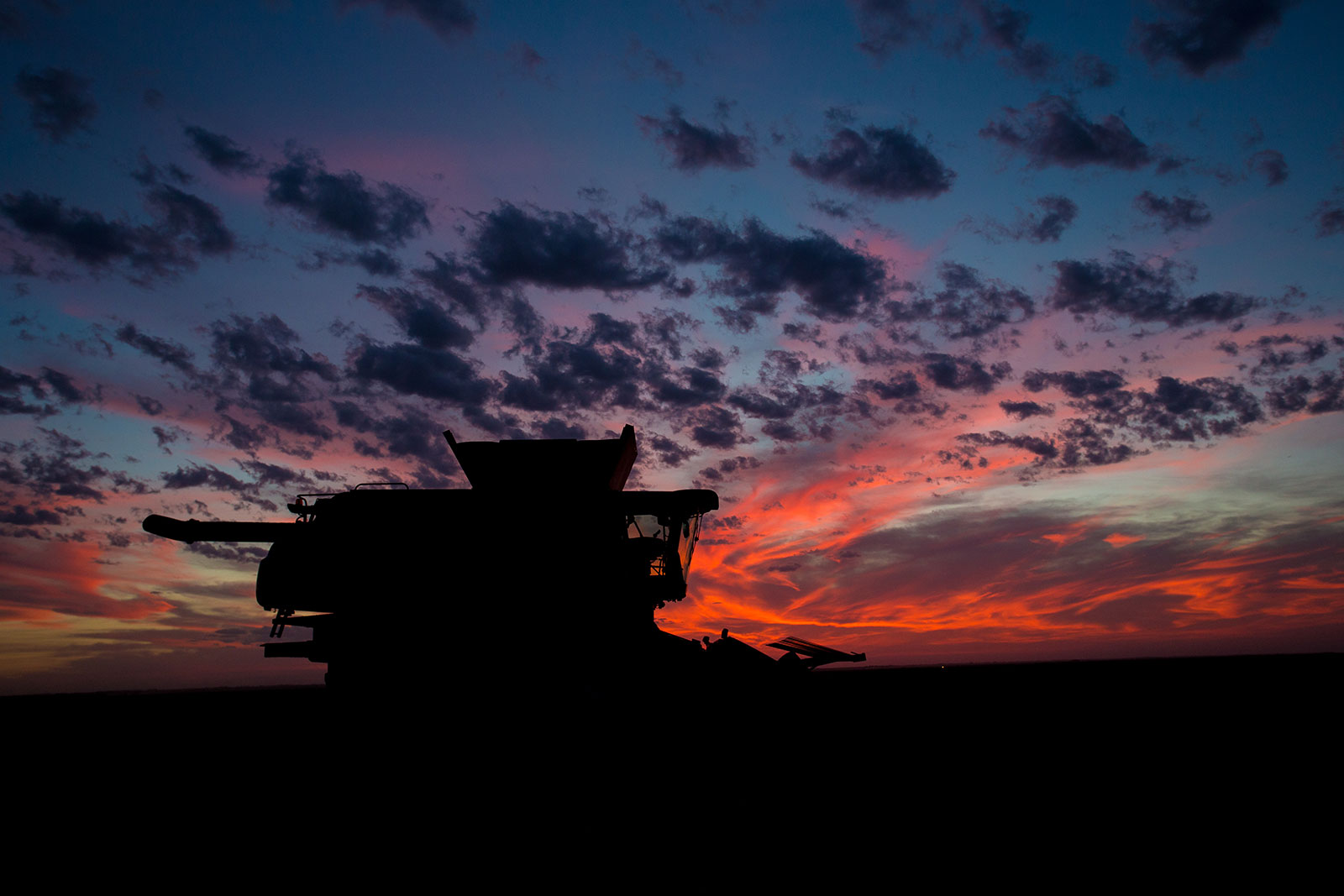 Good Morning! From Allendale, Inc. with the early morning commentary for September 18, 2018.
Grain market traders hold their breath as grain markets slid below strong support levels during Monday's trading session on new trade tensions between US and China. As farmers start to harvest, grain markets continue to wait for some positive news regarding a NAFTA agreement and/or US-China talks.
Crop Progress Report today showed corn at 68% GTE (68% expected). Corn harvest came in lower than expected at 9% complete (5% last week and 10% expected) and the first soybean harvest of the year came in at 6% (4% last year and 5% expected).
NOPA, who handles about 95 percent of all soybeans processed in the United States, crushed 158.885 million bushels of soybeans in August (163.870 mb expected), but still the largest August total on record.
The U.S. will impose a 10 percent duty on $200 billion more of Chinese goods starting Sept. 24 and raise it to 25 percent at the beginning of 2019. Trump said the announcement comes after an investigation found that China "is engaged in numerous unfair policies and practices relating to United States technology and intellectual property." The move brings the total amount of Chinese goods that Trump has hit with tariffs to roughly half of the $505 billion that the United States imported from China last year. (Politico)
Saudi Arabia's SAGO, their main grain buyer bought 630,000 tonnes of wheat in an international tender. The offer was made with the European Union, North America (excluding Canada), South America and Australia with Saudia Arabia deciding what country it would like it supplied from at time of delivery.
Australia, the world's fourth largest wheat exporter, was hit with frost over the weekend. Analysts are expecting production to hit a 10-year low this season at 19.1 million tonnes, as drought across the country's east is significantly dropping output.
Green Plains, a US based ethanol producer is expected to shut two ethanol plants on low profit margins according to industry sources who spoke with Reuters. The plants are located in Iowa and Minnesota.
African Swine Fever was found again on Monday on a farm in northern China's Inner Mongolia, the second in the region, as the highly contagious disease continues to spread rapidly across the world's top producer of pigs. This case is China's 16th since early August and comes despite a series of tough new rules announced by Beijing last week to tackle the spread.
Cash Cattle Trade continued pushing higher on Monday. With last week's lower beef prices and higher cash cattle, the gross packing margin is now under $200.
December Live Cattle futures have resistance at the 119 level with key support at 116. Deferred contracts continued pushing higher during Monday's trading session.
December Lean Hog futures traded lower on Monday on talks of additional tariffs on China. Charts show 57.60 as major resistance and support crossing at 53.60. Hurricane Florence appears to have not caused significant damage in most processing areas. Traders will be waiting to hear how bad plants were flooded and how long processing will be delayed, estimated to at least Wednesday of this week.
Dressed Beef values were higher with choice up 1.77 and select up .91. The CME Feeder Index is 158.90. Pork cutout value was up 1.49.