Published on:
10:02AM May 29, 2019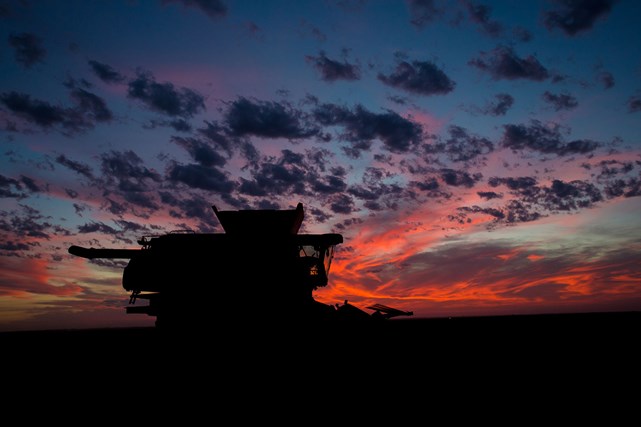 Good Morning from Allendale, Inc. with the early morning commentary for May 29, 2019.
Grain markets are focused on the same old song - planting which remains way behind the average pace, and a forecast that does not look to provide any reprieve. The questions in discovery now are just how much acreage is lost, and what is the impact on production potential? Corn is up 17, soybeans up 35, and wheat is up 15.
Crop progress numbers reported corn plantings at 58%, below the average trade estimate of 63%. The five-year average is 90% for this week. This remains the lowest planting pace in history. The only comparable year is 1995 with 67% on Sunday the 26th. If the 63% average trade guess was correct then we would have 34.3 million acres left to plant. The 58% number pushes that to 39.0.
Soybeans were reported 29% planted. Traders were expecting to see 31%, and well below the 66% five-year average. Spring wheat was 84% planted vs the 83% estimate and 91% average. Winter wheat was reported 61% good to excellent, a drop of 5% from last week, and below the 65% estimate.
Weekly export inspections for the week ending May 23rd had wheat exports of 494,097 tonnes, corn 1,098,948, and soybeans 532,881. The corn number was a bit above expectations, while the soybean and wheat numbers were within the range.
Brazilian corn farmers are taking advantage of favorable prices in the US weather scare rally while locally currency weakness boosts their gains prices. According to Reuters, Corn exports in May reached 908,400 tonnes as of Friday, as cited by official trade data, an unusual volume at this time in the season when soybean shipments prevail.
Managed money funds continued their buying yesterday with traders estimating they bought 47,500 corn contracts, 13,500 soybeans, 11,000 wheat, 9,500 soymeal, and 4,500 soy oil. The record short position in corn is likely now near neutral.
Argentina's soybean crushing will drop as much as 15% this year due to the prolonged U.S.-China trade war, the head of the local grains export chamber said on Tuesday, illustrating how the standoff has redrawn global trade routes. Gustavo Idígoras, president of the CIARA chamber, said the conflict had hit the Argentina's crushers as U.S. exports of soybean oil and meal had surged due to a glut of unprocessed beans there that had previously gone to China. (Reuters)
Hogs are headed into the seasonal low which is four weeks out. The Lean Hog Index is at $84. June futures, the projection of where the LHI will be as of June 14, is also at $84. The market is implying that the seasonal drop in supply still in front of us will be offset by lowered demand (despite the fact China is still buying from us).
The World Organization for Animal Health believes it will take years for China to contain African swine fever, and that there is a very real chance that the disease could spread to other Asian countries over the next several months.
Cattle showlist numbers were 8,400 head lower than last week. That includes Nebraska down 7,000, Texas down 2,600, and Kansas up 1,200.
Dressed beef values were higher with choice up 1.65 and select up 1.98. The CME feeder index is 136.55. Pork cut-out values were up 2.69.