Published on:
10:46AM Sep 29, 2016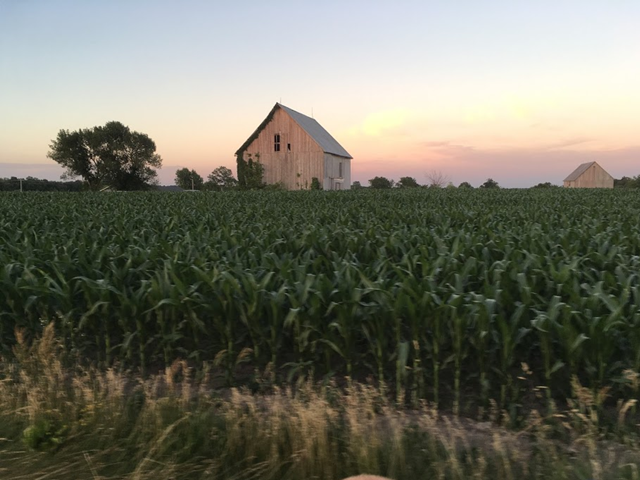 Good Morning! Paul Georgy with the early morning commentary for September 29, 2016
Grain markets are higher as bargain hunters and short covering provide support. Harvest progress and crop size limit gains. Outside markets retrace some of yesterday's action.
After returning from a trip of visiting Allendale Branch offices in central Minnesota and North Dakota, one can only say, "There is a large crop of corn and soybeans to harvest is those areas. Harvest was going strong in western MN and ND with producers very pleased with soybean yields. Most producers were harvesting 15 to 20 bushels more soybeans than average. We also saw the flood damage in south eastern and south central MN. Corn and soybeans were still standing in water in some areas. Fieldwork was at a standstill waiting for fields to dry out. Everything said, it appears harvest will be stretched out due to the sheer volume of grain that will have to be handled.
USDA Quarterly Stocks report will be released tomorrow at 11:00 am CT. Trade average estimate for corn stocks is 1.754 billion bushels. Old crop soybean stocks are seen at 201 million bushels. September 1 wheat stocks are estimated at 2.397 billion.
Weekly export sales will be released today at 7:30 am. Trade estimates are: corn 750,000 to 950,000 tonnes, wheat 400,000 to 600,000 tonnes, soybeans 1,100,000 to 1,300,000 tonnes, soymeal 50,000 to 180,000 tonnes and soyoil 0 to 30,000 tonnes.
Ethanol production continues to run near 1 million barrels per day in the most recent week. This year's production pace is 4.9% above last year with USDA forecasting for the entire year an increase of 1.4%. Ethanol plant margins are in the black and cheap corn provides the incentive to run near capacity. Ethanol stocks rose to 20.6 million barrels versus 20.00 the previous week.
US Senate passes a short-term extension to the continuing resolution to keep the government operating through December 9th.
OPEC oil producers have agreed to reduce production. Macro traders will be digesting the information and determining what impact it will have long-term.
USDA's Hogs and Pigs is likely to show herd expansion according to trade average estimates. All hogs as of September 1st is estimated at 101.2%, Kept for breeding 100.5%, and Kept for market 101.3%. The report will be released at 2:00 PM CT on Friday.
Livestock futures continue to deal with oversupply of protein such as beef, chicken and pork. They also are getting pressured by long liquidation and fund and technical selling. Major support in the October cattle futures crosses at contract lows with resistance at 106.00.
Lean hog futures are oversold and holding a sharp discount to the cash index. A sharp rally could occur anytime while you could expect some position adjusting ahead of the Hogs and Pigs report on Friday.
Dressed beef values were lower with choice up 2.53 and select up .36. The CME Feeder Index is 136.68. Pork cutout value is down 2.40.
If you have any questions on any of our content, give us a call at 800-262-7538 or [email protected]