Published on:
09:05AM Apr 26, 2019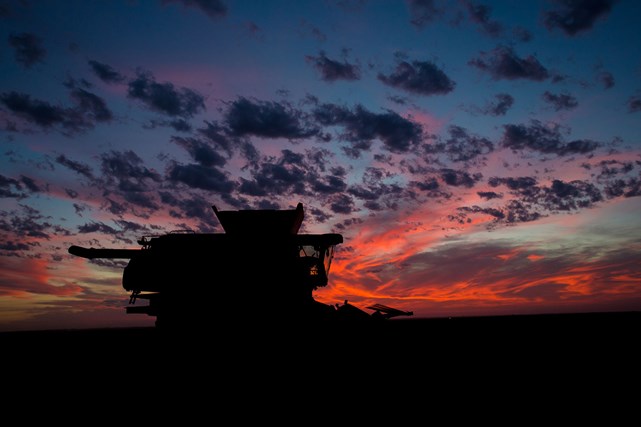 Good Morning from Allendale, Inc. with the early morning commentary for April 26, 2019.
Grain markets are mixed once again with corn up 1/2, soybeans down 3, and wheat up 1.  Weather forecasts continue to show significant precipitation in the 6-10 days map and 11-15 days map.  Southern Wisconsin and Northern Illinois could see a few inches of snow accumulation this weekend as well.  Markets will continue to keep an eye on planting progress.
Weekly export sales were released with corn sales at 783,000 (600,000 to 1,100,000 tonnes estimated), soybean sales at 619,000 (300,000 to 750,000 estimated), wheat sales of 652,000 (300,000 to 750,000 estimated), soymeal sales of 398,000 (125,000 to 325,000 estimated), and soyoil sales of 20,000 (5,000 to 30,000 tonnes estimated).
Estimated fund positions as of yesterday showed funds short 377,500 corn contracts, short 125,400 soybean contracts, short 67,100 wheat contracts, short 30,500 soymeal contracts, and short 50,900 soyoil contracts. The CFTC will release the Commitments of Traders report showing actual fund positions (as of Tuesday) this afternoon at 2:30 CDT.
China imported 1.51 million tonnes of soybeans from the U.S. in March, according to data released from the General Administration of Customs (907,7545 tonnes last month).  But the total shipments are still only half of last year's volumes, with China's tariffs on U.S. cargoes still in place and curbing purchases.
Brazil also exported 2.79 million tonnes of soybeans to China in March, according to customs data (2.33 million tonnes in March last year).
China could be a minor participant in global grain trade this year, especially relative to the volume it consumes.  With recent policy changes, the trade war with the U.S., and the spread of African swine fever in its hog herds have drawn traders' attention to the country.  According to the USDA, about 65% of the world's corn and 51% of the world's wheat will be in China this year, but the country imports and exports will most likely be very little.
USDA is planning to highlight the global impact of China's large grain stocks in its May 10threport, which will give the first official projection of 2019-20 supply and demand. They will also add a "World less China" line on all its global balance sheets to exclude China's massive inventories.
FranceAgriMer estimates that 79% of the French soft wheat crops are in good to excellent condition as of April 22, a drop from the 81% reported last week.
The International Grains Council (IGC) increased its forecasts for world wheat production in the 2019/20 season, largely reflecting an improved outlook for Russia's crop.  IGC bumped up its global wheat crop forecast 3 million tonnes to 762 million tonnes with Russia's production seen at 79.5 million, up from 77.1 million seen previously.
Lean hog futures closed limit down in every contract from June through December 2019 as the USDA confirmed a 214 metric tonnes net cancellation of previously ordered pork products from Chinese buyers. The gap lower trade yesterday left a gap on the charts to the upside from 91.25 - 91.55.
Weekly beef export sales ran 23,110 metric tonnes in the latest week. That is 25% over last year in the same week. Year to date sales are 385,823 metric tonnes which is 3.0% lower than last year.
Dressed Beef Values were lower with choice down 0.03 and select down .53. The CME feeder index is 144.96. Pork cut-out values were down 3.26.