Published on:
10:49AM Jul 13, 2016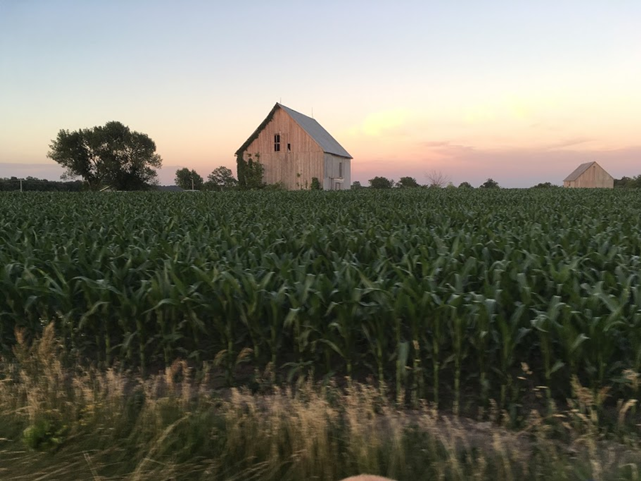 Good Morning! Paul Georgy with the early morning commentary for July 13, 2016.
Grain markets are higher as a hot spell nears reality. Stock indices push to record highs as negative interest rates in many countries sends money looking for a new home. The US Dollar is lightly higher and crude oil lower.
Allendale's Summer Conference Series is only a week away! Register to get our latest price projections, trade strategies, and a complete weather outlook with Drew Lerner of World Weather, Inc. Register Here today!
Weather forecasts now become key grain market focus as we go through pollination in corn and approach the important soybean development period. Due to the current above average condition of the US corn and soybeans, most traders are focusing on the 11 to 15 day forecast as they look for any sign of extended heat and dryness.
USDA provided a few surprises on the July Supply and Demand Report but generally neutral to bearish numbers. Corn stocks came in less than what trade was expecting due to an increase in exports for the 2015/16 and 2016/17 marketing years. They lowered domestic usage of corn for both marketing years.
Yield estimates used by USDA remained the same at 168 bushels per acre for corn and 46.7 bushels per acre for soybeans.
Soybean stocks were lowered for the 2015/16 marketing year and raised for the 2016/17 marketing year due to production this year. They kept Chinese demand at 87 mmt which was less than many in trade were expecting.
USDA lowered the Brazilian corn crop from 77.5 mmt last month to 70.0 mmt. They also lowered Brazil's soybean production to 96.5 mmt from 97.0 mmt. USDA raised Argentina's corn production by 1.0 mmt to 28.0 mmt. They kept the soybean production at 56.5 mmt.
Funds were estimated to have been a net buyer of 4,500 contracts of corn, 9,000 soybeans, 4,000 wheat, 2,500 soymeal and 2,500 soyoil contracts on Tuesday.
China's foreign direct investment (FDI) jumped 9.7 percent in June from a year earlier, recovering from a 1 percent drop in May and hitting a 10-month high. Total FDI by China last month was $15.2 billion as reported by the Commerce Ministry.
US economy will get some performance data when the Fed releases its Beige Book report. Today's report should show modestly better economic news considering that U.S. GDP improved in Q2 from the weak Q1 pace of 1.3%.
EIA Report today has traders expecting a 3.5 million barrel decline in U.S. crude oil inventories, a 62,000 barrel decline in Cushing crude oil inventories, a 1.0 million barrel decline in gasoline inventories, unchanged distillate inventories.
Cash cattle trade is being impacted by weakness in futures. Current cash trade is about $10.00 higher than futures. Steady cash trade this week could be very supportive to futures.
Cattle futures appear to be showing signs of exhaustion on the down side as prices firmed after early selling on Tuesday. However, futures traders are honing in on the historically poor demand period for beef during the last 2 weeks of July.
Lean hog futures rallied on Tuesday after 5 straight days of a lower close. Chart support is 78.10 in the August contract which is well below the current cash hog index. The July lean hog contract will go off the board on Friday.
Dressed beef values were mixed with choice down 2.32 and select up .64. Pork cutout values are up .66.
If you have any questions on any of our content, give us a call at 800-262-7538 or service@allendale-inc.com