Published on:
11:04AM Apr 23, 2018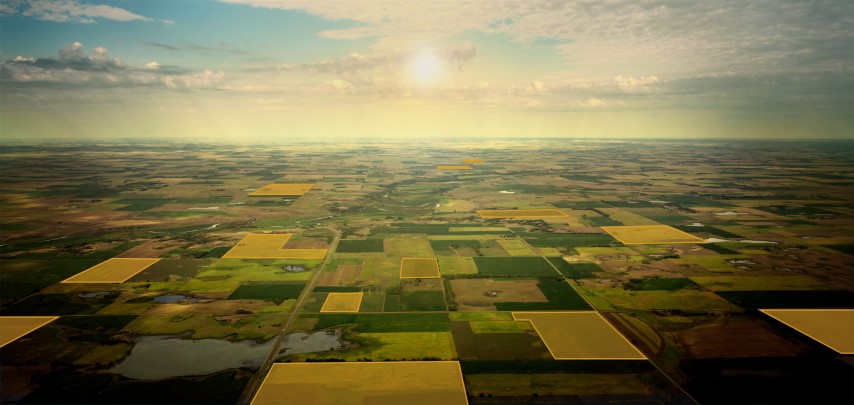 Good Morning! From Allendale, Inc. with the early morning commentary for April 23, 2018.  
Grain markets are sensitive to possible planting delays in US corn crop. Weather forecasts are not giving the entire cornbelt the green light for planting due to rain in the southern Midwest and snow melt in the northern areas. Technical traders will be watching key moving averages while headline traders will be keeping an eye on news out of Washington.
World Weather Inc. says, "U.S. hard red winter wheat areas received needed moisture during the weekend, although some of it was a little light leaving some areas in need of additional moisture. The forecast favors some net drying conditions in the western Corn Belt from northeastern Missouri and northwestern Illinois, Minnesota and Wisconsin, although it will not be completely dry, and the moisture will keep some fieldwork advancing slowly. Waves of rain in the lower Midwest this week will keep field progress a little slow in some areas and next week looks wetter for most of the Midwest.
Funds were net sellers of 16,000 contracts in corn on Friday, 12,500 soybeans and 7,000 wheat contracts.
CFTC Commitments of Traders report showed managed money funds as of last Tuesday's close net long 138,244 contracts of corn after selling 36,643 contracts. They added 16,751 contracts to their net long positions in soybeans and reduced their net short position in wheat by buying 18,546 contracts.
Ag Rural said harvesting of the 2017/18 Brazil soy crop is 91 percent complete, compared to 92 percent at this time last year and 90 percent of a 5-year average. They also point to concern over some second crop corn fields possibly lost to dryness in southern Brazil.
Weekly crop progress report has trade looking for corn planting at 6-8% complete vs. 3% last week and 18% average.  HRS planting expected at 7-9% complete vs. 3% last week and 38% average.  US winter wheat ratings should improve, due to last week's rains, to 33-34% good/excellent vs. 31% last week.
U.S. economic markets this week will focus on trade tension developments and this week's visits by Macron and Merkel to Washington. This week has a busy economic calendar capped by Friday's Q1 GDP report.
US oil producers raise rig count 5 on the week to 820.
Monthly Cattle on Feed report could be called slightly positive. The nation's cattle feeders put 9.3% fewer cattle into feedlots during the month of March than last year. March placements determine a part of the July - October fed cattle supply. March marketings in March, ran 3.9% under last year. That was right on the -4.0% trade estimate. With a drop in new cattle going in, and a mild drop in cattle going out, the nation's On Feed number fell from March 1's 8.8% to now 7.4% versus a year ago. Nearby market ready supply of cattle will have a considerable influence on price movement.
Fed cattle prices rallied late last week as packers bid up to get immediate supplies of cattle to fill demand. The next month and half is historically the best beef demand of the year. The hope is for demand to offset some of the expected supply increase from a year ago.
Cattle futures saw managed money funds net selling 4,913 contracts last week, reducing their long position to only 22,342 contracts.
April live cattle contract remains active with only 1 week left to trade. The discount of futures to cash is providing incentive for the bulls. June futures have consolidated with support at 101.20 and resistance at 106.20.
Managed money funds were net buyers in lean hogs last week of 2,253 contracts raising their net positions to long 758 contracts.
The winter storm last week played havoc with packing plants receiving hogs and moving product. We expect to have a more normal production week ahead.
June lean hog futures closed .10 higher for the week. Last week wide range in lean hogs suggests support at 76.30 and resistance at 79.10.
Dressed beef values were higher with choice up .64 and select up 1.65. The CME Feeder Index is 136.56. Pork cutout value is up .06.
Call with questions - 800-262-7538.