Published on:
08:43AM Apr 25, 2019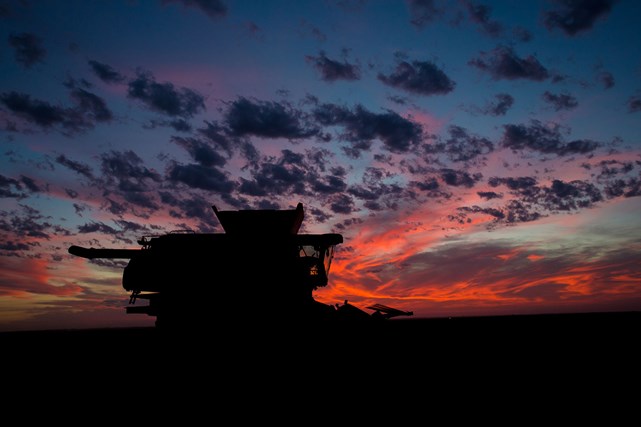 Good Morning from Allendale, Inc. with the early morning commentary for April 25, 2019.
Grain markets are mixed, but little changed with soybeans higher, and corn and wheat lower. Map updates remain a major focus of traders, but thus far are proving to be no match to fund selling. Prospects of a new trade deal with China aren't carrying the weight they once did, but concrete details of new demand could spark a round of fund short covering.
Weekly export sales will be released this morning at 7:30 AM CDT. Analysts expect to see corn sales of 600,000 to 1,100,000 tonnes, soybeans 300,000 to 750,000, wheat sales of 300,000 to 750,000, soymeal sales of 125,000 to 325,000, and soyoil sales of 5,000 to 30,000 tonnes.
Ethanol production showed another improvement this week coming in at 1005K which is 2.0% compared to last year. That now makes 2 reports in a row that are above the pace needed to meet USDA's number which is 0.3%.
StatsCanada estimates the country will plant more total wheat acres again this year. They see the increase at 3% above 2018 at 25,674,000. The increased acres will come mostly from canola and soybeans.
An opening planting window has added to the downward pressure of late, but World Weather Inc notes, "just when conditions were becoming more conducive for fieldwork there is going to be a couple of new rounds of rain that will reverse the drying trend of late and perpetuate rain delays throughout the Midwest."
Funds were estimated to be big sellers again yesterday selling 22,000 corn contracts, 10,000 soybeans, 5,000 wheat, 5,500 soymeal, and 6,000 soyoil.
Initial & Continuing Jobless Claims lead the economic data out this morning at 7:30 AM CDT. Durable Goods Orders will also be out at that same time. Natural Gas Inventories will be out at 9:30.
Cattle traded within a nickel of limit down and settled down 2.77 at 118.35.  There is one more "nearby" low to test at 117.92 from March 12. We will see if traders wish to test it.
Cash cattle traded in Kansas reported at $127, and later at $126. That averages with last weeks trade.
Walmart Inc is taking control of the supply chain for Angus beef sold in some of its stores, cutting out meat processors as the company looks to offer higher quality products in an intensely competitive grocery industry.
Lean hogs traded a $2.425 range yesterday and got into the gap left in April between 4/2 & 4/3. They did however, fail to fill it. Focus this morning will be on pork export sales and whether or not any new China purchases are reported.
Dressed Beef Values were lower with choice down 1.15 and select down .98. The CME feeder index is 145.78. Pork cut-out values were down 1.94.