Published on:
10:24AM Mar 15, 2019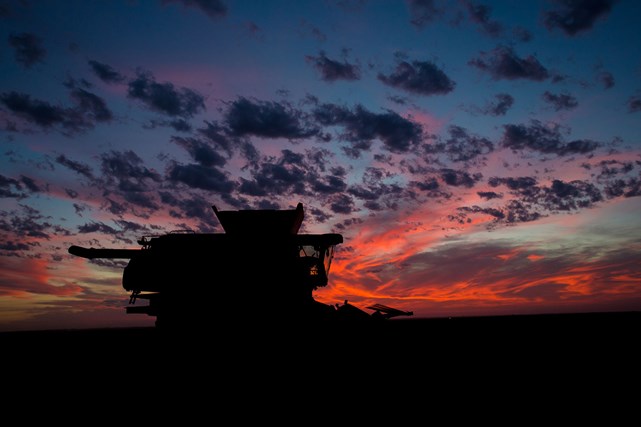 Good Morning from Allendale, Inc. with the early morning commentary for March 15, 2019.
Grain markets are mixed with corn down 3/4, soybeans up 1 1/2, and wheat down 3 as the week draws to a close. Many of the headlines remain familiar with ongoing trade talks between the US and China, flooding concerns for the coming US planting season, and increased harvest estimates around the world.
Corn export sales of 846,558 metric tonnes were reported for the week ending March 7th. This was within the 800,000 – 1,500,000 trade expectation. Soybean export sales were reported at 1,914,901 metric tonnes, at the high end of the 1,200,000 – 2,050,000 trade expectation. China was the buyer of 1,707,600 metric tonnes of that number. Wheat came to 346,011 tonnes. That was under the 450,000 – 750,000 trade expectation.
Hedge margins for front month KC and Chicago wheat were increased by CBOT overnight. The KC contract went up $50 per contract to $1,350. Chicago was increased by $100 and is now also $1,350 per contract.
Argentina's soybean harvest estimate was raised to 54 million tonnes for the 2018/19 crop, an increase from last month's estimate of 52 million tonnes according to the Rosario grains exchange. Their corn estimate was also increased to 47.3 million tonnes up from 46.5 million tonnes.
Germany's 2019 wheat harvest will rise by 19.4% vs last year's output to 24.20 million tonnes. Ukraine raised their 2019 wheat harvest forecast to 28.3 mln tonnes from 27.6 mln tonnes.
Corn and Soybean basis bids for product moved by barge to the US Gulf terminals have been supported in recent days as high water levels on the Mississippi River limit the movement of barge traffic.
USDA's attache to Canada predicts increased canola area planted in 2019/20 and noted that soybean exports to China more than tripled through the first half of marketing year as US soybeans were shipped across the Great Lakes as well as record production in Ontario.
President Trump said on Thursday that whether a trade deal can be reached with China would probably be known in the next three or four weeks. "We'll have news on China. Probably one way or the other we're going to know over the next three or four weeks," he said at a White House event, adding that Beijing has been very responsible and very reasonable. (Reuters)
Funds were thought to be big buyers in corn yesterday with traders estimating they bought 17,000 contracts. They were also estimated buyers of 6,000 wheat, and 3,000 soymeal. They were sellers of 3,000 soybeans and 3,000 soyoil.
Cash cattle has moved this week so far at $127. That is $1 lower than last week and would seemingly imply a potential top.
Weekly beef export sales were reported  at 12,811 metric tonnes last week. Year to date sales are 7.5% under last year. Pork export sales came in at 50,288 metric tonnes. Year to date sales have now flipped from 1.2% under last year to 3.3% over last year. China was a big buyer this week. They accounted for 23,800 metric tonnes of the 50,288 total. The China buying story is finally showing up in the numbers.
Chinese hog prices in Jilin have soared from the January low of 7.8 yuan per kilogram to now 13.6. Though this is still relatively inexpensive pork, the world market is taking the quick rise in prices as a sign this is finally something for us to pay attention to.
Dressed Beef Values were lower with choice down 0.54 and select down .52. The CME feeder index is 138.39. Pork cut-out values were up 0.95.