Published on:
10:21AM May 25, 2018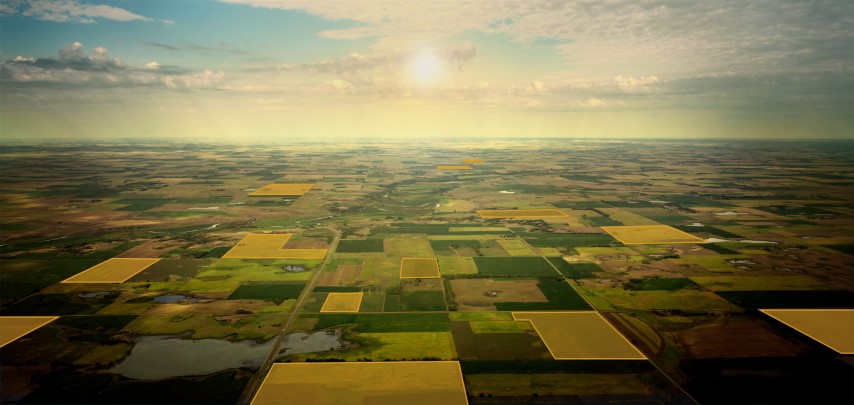 Good Morning! From Allendale, Inc. with the early morning commentary for May 25, 2018.
Grain markets are cautious today ahead of a long weekend. Yesterday's cancelation of the US/North Korea Summit has traders concerned about the potential China trade agreement. Chart watchers are viewing a possible reversal in corn. Weekend weather for the upper Midwest will also play a roll when trading starts Monday night.
Thank you to all our veterans and those in the Armed Services, protecting us around the world. Grain markets will be closed on Monday for the observance of Memorial Day. Markets reopen on Monday night at 7:00 pm CT.
USDA, on Tuesday will release crop conditions and start the weekly crop ratings numbers. Allendale would expect a respectable ratings number on Tuesday for corn to be in the 67% - 72% range, last year we started with 65% good/excellent.
Argentina's Ag Ministry is forecasting their soybean crop at 36.6 mmt versus previous estimate of 37.6 mmt. They are expecting Argentina's farmers to plant 6.15 million hectares of soybeans in 2018/19 compared to 5.9 million hectares in 2017/18.
Combined old and new crop corn sales totaled 1,127,728 metric tonnes (854,304 for 2017/18). USDA's goal for the old crop year is for exports totaling 2.225 billion bushels. Current sales year to date total 2.105 billion. Total sales are now 95% of USDA's goal for the 2017/18 marketing year, which is over the 94% five year average pace. We are running ahead of USDA's goal pace by 10 – 20 million bushels.
Weekly soybean sales last week were a net cancelation of 139,450 tonnes. USDA's total marketing year goal is for 2.065 billion bushels in exports. We have sold 2.028 billion by this point or 98% of USDA's goal, under the 99% five year average.
Funds were estimated to have been net-sellers of 13,000 corn contracts, 4,000 soybeans and 3,500 soymeal contracts. They were net buyers of 1,000 wheat and flat the soyoil on Thursday.
Eco traders watching US durable goods for April (7:30 am CT), US Michigan confidence for May (9 am CT), 4 Fed Presidents speaking today (Powell, Kaplan, Evans, Bostic), and earnings reports.
Brazil's poultry & pork processors association, ABPA says it will take weeks to normalize operations at poultry & pork processing plants due to the truckers strike. Many plants are struggling with getting feed for animals.
Cattle on Feed report will be released today at 11:00 AM. Trade average estimates are: On Feed 104.9%, Placed 90.9%, and Marketed 106.0% during April a year ago.
Weekly beef exports sales were 9,854 tonnes in the latest week. That was the lowest weekly sale since March 15, however, it was over last year by 38%.
Packer margins continue to run at historical highs and they are able to be tough on purchasing cattle. Several packers are expected to reduce work hours on Saturday and will be closed on Monday. Product values have topped and will likely work lower in to July.
June live cattle will likely be quiet until the release of Cattle on Feed report at 11:00. Resistance crosses at 108.00 and support at 103.80.
Weekly pork export sales of 20,610 metric tonnes were 17% over last year. Pork sales have been over last year in four of the past five weeks with the most previous week at 17% over last year. Year to date sales have improved to now 4.2% over last year.
June lean hogs are in a narrow trading range going into the weekend. Long-term resistance crosses at 76.50. A close above this level would most likely ignite additional buying. Support today comes in at 73.80.
Dressed beef values were lower with choice down 1.08 and select down .11. The CME Feeder Index is 134.44. Pork cutout value is down 1.20.
If you have any questions on any of our content, give us a call at 800-262-7538 or [email protected]