Published on:
06:53AM Apr 24, 2019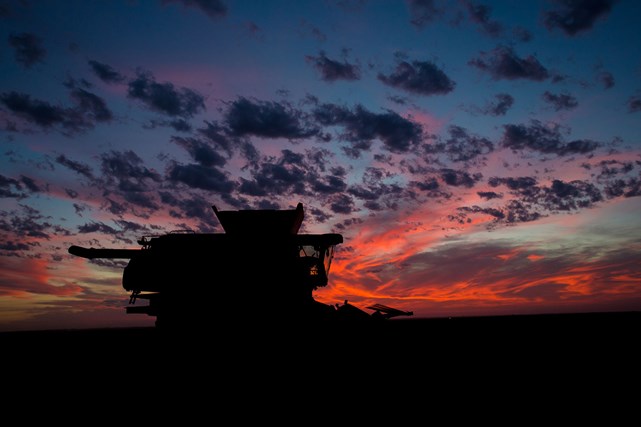 Good Morning from Allendale, Inc. with the early morning commentary for April 24, 2019.
Grain markets are mixed with corn up 1/2, soybeans up 2 3/4, and wheat down 3/4. Traders are wondering what it will take to get the markets to stabilize? A trade deal? Signs of new demand? A weather event? Time will tell.
USDA's NASS does not intend to resurvey to account for harvested grain which was lost during the recent flooding in the midwest. Crops Chief, Lance Honig, stated that the June grain stocks report will reflect the losses.
Beijing Orient Agribusiness estimates that Chinese corn imports will rise significantly to fill the gap between domestic supply and demand. They estimate corn consumption at 260 million tonnes, down from last years 262 million. Corn used for feed is estimated to increase to 180 million tonnes, up from 178 million last year.
Russia's Sovecon lowered its estimate for wheat exports in the 2018/19 to 34.9 million tonnes from 35.1 million tonnes. They cited high prices, a strong currency, and a slowdown in exports for the decrease in their estimate.
CONAB raised their estimate of total Brazilian ethanol production to 33.1 billion liters vs. last year's 27.23 billion.
European Union soft wheat exports in the 2018/19 reached 16.5 million tonnes as of April 21. That is down 2% from last year earlier according to European Commission data.
Argentina is pushing to increase agricultural trade with commodities-hungry China, as farmers on the country's Pampas grains belt prepare for what is expected to be an bumper soybean harvest over the weeks ahead.
Managed money funds were thought to be big sellers in yesterdays trade, selling 21,000 corn contracts, 16,500 soybeans, 6,500 soymeal, and 8,000 soyoil. They were buyers of 4,000 wheat.
Larry Kudlow stated that the US and China continue to make progress in the ongoing trade dispute. "We're not there yet, but we've made a heck of a lot of progress. We've come further and deeper, broader, larger-scale than anything in the history of U.S.-China trade." The US will be back in China next week to continue negotiations. 
China's worsening African swine flu crisis could give the U.S. an edge over China as the two countries try to hammer out a trade agreement, an analyst at Bank of America Merrill Lynch said Tuesday. This could lead to even higher hog prices, which are already putting pressure on the Chinese consumer and could force China to make concessions in its negotiations with the U.S., analyst Ross Gilardi wrote in a note to clients. (CNBC)
Renewed hog price rallies yesterday day were tied to the thoughts China will be in for more pork this week and into the future.  Looking at the behavior of the market lately, it has been bear spread dominated as the ASF and Chinese demand are thought to be coming later on this year in the deferred contracts.
The CDC has reported that E. coli has sickened 156 people across 10 states after eating tainted ground beef at home and in restaurants. The cases were first reported in early March.
Dressed Beef Values were lower with choice down .37 and select down 1.38.  The CME feeder index is 145.84. Pork cut-out values were up 1.06.