Published on:
10:19AM Aug 03, 2018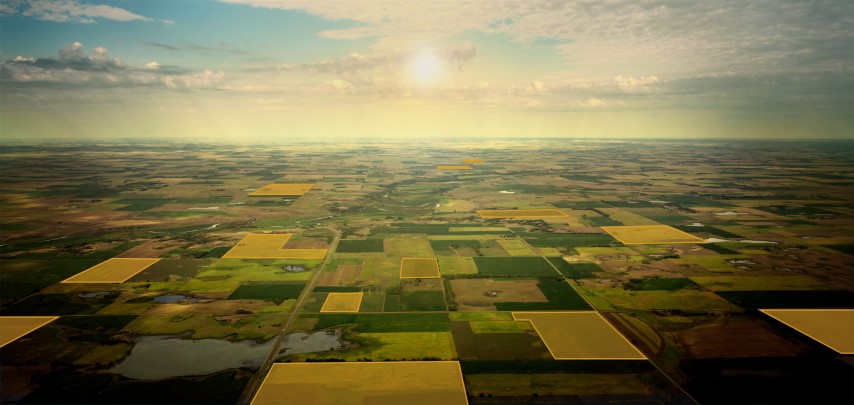 Good Morning! From Allendale, Inc. with the early morning commentary for August 3, 2018.
Grain markets are closing out the week with many of the same issues as it started with. The back and forth continues on US/World trade, while the size of the world's wheat crop is also questioned. Today is also a busy one for economic traders with several important reports out this morning.
How will increased US tariffs on Chinese goods impact soybeans? Rich Nelson explored that topic in a quick 7 minute webinar. Listen free here.
Weekly export sales were neutral to trade for the week of July 20th to the 26th. Corn export sales totaled 1,278,147 metric tonnes (292,022 for 2017/18 and 986,125 for 2018/19). That was within the 700,000 – 1,400,000 trade expectation. Soybean sales totaled 636,954 metric tonnes (93,670 for 2017/18 and 543,284 for 2018/19), within the wide 450,000 – 1,200,000 expectation. Wheat sales totaled 382,452 metric tonnes (all current crop 2018/19), also within the 250,000 – 400,000 estimate.
Next Friday's USDA Supply and Demand report will be interesting to see as it will mark the first time USDA releases the data without the press seeing the data first in a "lock-up" setting. It will also be interesting to see what adjustments USDA makes to yields. We expect to see average estimates from newswires Monday afternoon or Tuesday.
Strategie Grains calls the wheat crop in Northern Europe, "catastrophic" as extreme heat and dryness continue in the region. An analyst for Agritel has also called the crop, "far worse than expected" as reported by Reuters.
Ukrainian wheat exports were the focus of the trade yesterday with rumors that the Ag Ministry would limit its exports of wheat from the country. The Ministry clarified later in the session that, "As of today there are no talks about strict and direct limits for milling wheat exports." We will have to wait and see.
Argentina's soybean crushers could gain access to the Chinese soymeal market "in the coming months," the head of the country's CIARA oilseed crushers industry group told Reuters on Thursday. The move comes after China imposed a duty on imports of U.S. soy as part of a trade war between the world's two biggest economies. (Reuters)
Managed money funds were buyers of 11,000 corn contracts and 8,000 wheat in yesterday's trade. 5,000 soybean contract, 4,000 soymeal, and 3,000 soyoil were sold.
Nonfarm payrolls lead off the list of economic reports out today at 7:30 AM CDT. Also out at that same time are Unemployment Rate, Average Hourly Earnings, Average Workweek, and Trade Balance. ISM Services will be out at 9:00.
The 25% tariff on $200 billion of Chinese goods being proposed by the Trump administration will not,"be cataclysmic" to China according to US  Commerce Secretary Wilbur Ross. He further stated that Trump "now feels that it's potentially time to put more pressure on". For their part, China top negotiator stated that the increased tariffs would be "in vain" and that the US should "calm down". Bottom line, no resolution appears to be in sight.
A new NAFTA deal could be reached this month according to the president of the Mexican Employers Confederation, Gustavo De Hoyos. He believes that the deal will be a trilateral one, not individual agreements between the US and Mexico, and the US and Canada. Any deal is expected to be signed before December.
Weekly beef export sales were reported at 16,159 metric tonnes. That was 41% over last year. Year to date sales are still 19% over last year. Pork sales came in at 35,744 tonnes and was the second largest of this marketing year. Year to date sales have advanced to 4.6% over last year.
First notice day for August Cattle contracts is Monday. Long positions held at top-day market close on Monday are reported to the exchange and at risk for getting stopped/assigned.
Dressed beef values were mixed with choice up .05 and select down .48. The CME Feeder Index is 149.13. Pork cutout value is down .63.