Published on:
10:46AM Aug 04, 2016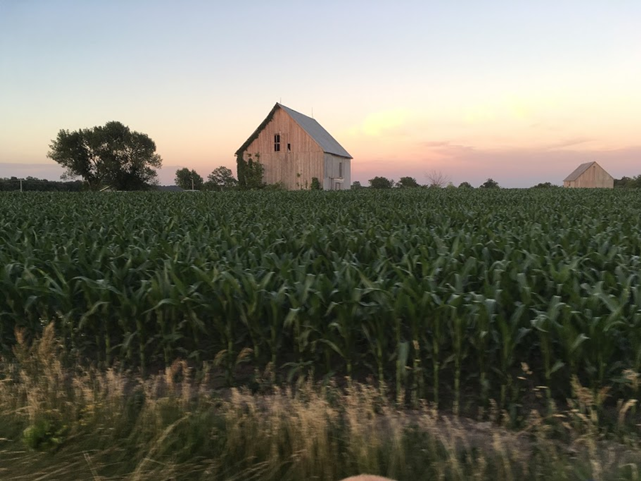 Good Morning! Paul Georgy with the early morning commentary for August 4, 2016.
Grain markets are higher as traders look for bargains. The large expected US crop is creating a headwind as traders look for answers on upcoming USDA Supply and Demand report. US Dollar is higher while crude oil and stocks are lower.
Allendale's Weather Model which is based on the most recent weather data is currently projecting a 170.4 bpa for corn and 47.0 for soybean yields.
Wheat prices bounce off of contract lows and prices not seen since 2006. The large managed money fund position last week is expected to increase on Friday's CFTC report. Problems with EU wheat harvest and potential quality concerns are starting to tip the thinking that world buyers may have to come to the US eventually.
Weekly Export sales will be released at 7:30 am CDT. Trade estimates for 2015/16 are: corn 300,000 to 500,000 tonnes, soybeans 300,000 to 600,000 tonnes, soymeal 40,000 to 200,000 tonnes and soyoil 4,000 to 20,000 tonnes.
Export sales estimates for 2016/17 are: corn 500,000 to 700,000 tonnes, soybeans 800,000 to 1,200,000 tonnes, soymeal 25,000 to 100,000 tonnes, soyoil 0 to 10,000 tonnes and wheat 350,000 to 650,000 tonnes.
China's National Grain Trade Center says they sold 143,500 tonnes of corn from the reserves at this week's auction.
Ethanol production was 1.004 million barrels per day last week compared to 998,000 barrels the previous week. With positive margins returning to ethanol plants they are producing more than expected. The latest week saw production 4.5% over last year which helps bring the year to date pace 2.2% over last year. USDA's goal is only for a 0.5% increase. However, the plant efficiency is estimated to have improved by 2.3% over last year. If that is the case USDA will need to lower their corn for ethanol estimate in their balance sheet.
Department of Energy says US crude oil stocks were up 1.413 million barrels to 522.546 million barrels. US gasoline stocks fell by 3.262 million barrels to 238.19 million barrels. This is the largest drawdown since April 13, 2016.
Macro traders are expecting unemployment claims to remain favorable as businesses hold on to their employees. Factory orders are expected to show another weak report.
Cash cattle trade is waiting for the packer to show up with bids. Improvement in product values is key to underlying support. Feedlots staying current on marketing will have a major impact on price trend as based on previous placement supplies should be plentiful.
Live cattle futures rallied through downtrend resistance and the 100 day moving average on Wednesday. However, settlement was below these chart points. The cattle complex is showing overbought however the discount to cash is providing support.
August live cattle options will expire on Friday. Monday will be the first notice day for the August futures contract.
Lean hog futures continue to get pressured by weak cash news and choppy price action in cutout values. This market remains oversold with support at contract lows. August futures expire on Friday August 12th.
Dressed beef values were higher with choice up .80 and select up .20. The CME Feeder Index is 145.27. Pork cutout values are down .94.
If you have any questions on any of our content, give us a call at 800-262-7538 or [email protected]