Published on:
09:35AM Aug 30, 2016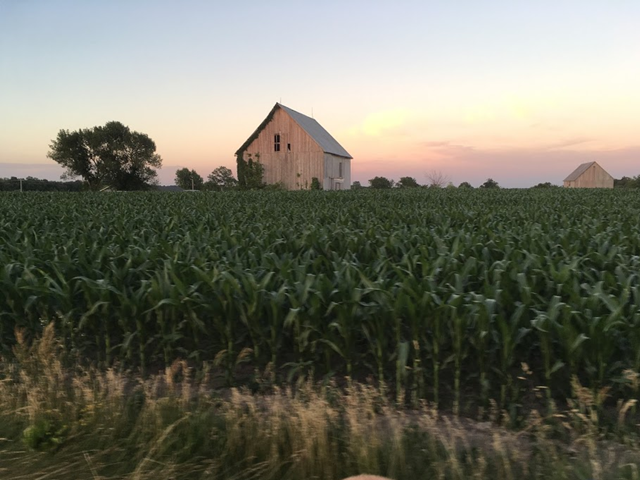 Good Morning! Paul Georgy with the early morning commentary for August 30, 2016.
Grain markets are mixed as the US Dollar strength continues, with some bargain buying seen in wheat. Outside markets will focus on this morning's Consumer Confidence report.
Join us tonight at 8:00 PM CST inside look at USDA's corn and soybean yield estimates with USDA's Chief of Crops Branch, Lance Honig. Register Here.
Allendale's "Annual Nationwide Producer Yield Survey" was a huge success with data from all over the Midwest. We will be releasing the results tomorrow morning, August 31st right here on the Wake-Up Call.
Crop conditions yesterday afternoon had corn rated 75% good to excellent, and 9% mature. Trade estimates were 75% and 13%, respectively.
Soybeans were seen at 5% dropping leaves, inline with the five-year average. 94% of the crop is now setting pods vs. the 92% five-year average.
Spring wheat was estimated to be 81% harvested through Sunday, a good advance from last week's 65%. The five-year average for this week is 62%.
Export inspections for the week ending August 25, 2016 had wheat at 511,965 tonnes, corn at 1,422,274, and soybeans at 921,137.
Egypt announced that they would move back to a zero tolerance ergot policy on wheat imports. That ends their previous policy of a 0.05% allowance, the world standard. The Agriculture Ministry noted on Sunday that the move was made with the consultation of the prime minister. This move will likely imply a moderate drop in the number of suppliers willing to bid on new tenders.
Argentina's government will introduce a bill next month that will require farmers to pay royalty fees for the first three seasons of planting Monsanto's Intacta RR2 PRO seeds. Farmers are willing to pay for only one or two seasons.
First Notice Day for delivery intentions against the September grain contracts at the CME is Wednesday August 31st.
Managed Funds were estimated sellers in yesterday's trade of 11,000 corn contracts, 1,000 soybeans, 6,500 wheat, 500 soymeal, and 1,000 soyoil.
Economic reports slated for today include Case-Schiller 20-City Index at 8:00 AM CT, and Consumer Confidence at 9:00 AM.
Cattle showlist numbers out yesterday afternoon showed a net-decline of 2,000 head.
Cattle futures are now pricing this market as though cash will fall from last week's $115 average down to $106 and stay there the remainder of the year..
Lean hog futures recent move down is actually not that out of line for seasonals, it is just that this move would normally not happen until later.
Dressed beef values were lower with choice down 1.06 and select down 1.23. The CME Feeder Index is 144.30. Pork cutout values are up .75.
If you have any questions on any of our content, give us a call at 800-262-7538 or [email protected]