Published on:
10:38AM Apr 03, 2017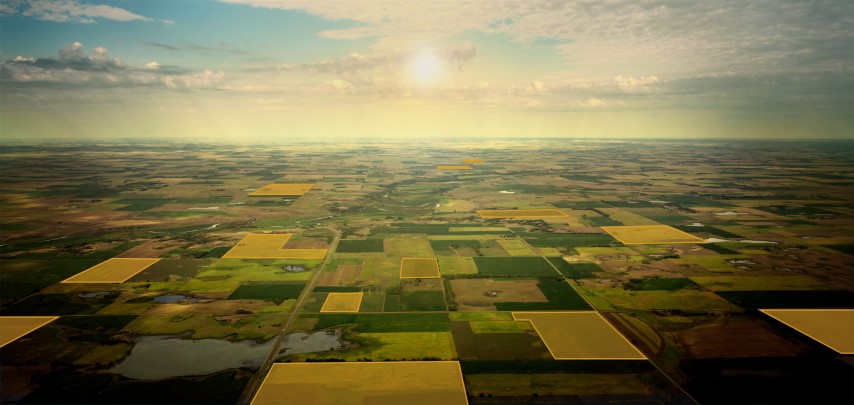 Good Morning! Paul Georgy with the early morning commentary for April 3, 2017.
Grain markets are higher on bargain hunting, although USDA reports were not bullish. Trade is already concerned about a potential late start to the planting season. US Dollar is firmer ahead of the active Fed speakers calendar this week.
Midwest weather will be one of restricted fieldwork for a while, although some progress will be made between rain events. Drier weather would be more welcome to expedite the early season planting, but that is not likely for a while. Temperatures will trend cooler later this week and into the weekend which may slow drying rates for a while, says World Weather Inc.
Argentina received too much rain in some areas of the southwest. However the next 10 days will improve crop maturation and harvest progress. Brazil's crops will be in good shape as most areas will receive some rain.
USDA Prospective Plantings put corn acreage at 89.996 million acres and soybean plantings at 89.5 million acres. Trade was expecting 90.97 for corn and 88.21 for soybeans.
Quarterly stocks for corn was 8.616 billion bushel, soybeans 1.735 and wheat 1.655. All of the actual stocks were above trade expectation.
CFTC Commitment of Traders report showed managed money funds jump on the short side of the market in corn. Last week they were net sellers of 73,821 contract of corn making them net short 155,512 contracts. They were net sellers in soybeans of 27,753 and 15,145 contracts in wheat.
Argentina's biodiesel industry leaders suggest their biodiesel exports could be devastated if the U.S. government imposed anti-dumping duties on the country based on a complaint by the U.S. National Biodiesel Board.
Funds were estimated to have been net buyers of 24,000 contracts of corn on Friday (the day of USDA report), and 7,000 wheat. They were net sellers of 14,000 soybeans, 8,000 soymeal and 4,000 soyoil.
Macro markets will be very busy this week with a full slate of economic reports topped off by Friday's March payroll report .  There are five appearances by Fed officials this week.  In addition, the markets will dissect Wednesday's March 14-15 FOMC minutes for any fresh hints on Fed's rate-hike regime or balance sheet policy.
McDonald's plans to use fresh beef made to order for quarter pounder burgers at most locations next year.
Brazil's largest meat packers has run into more problems with regulators as they are accused of turning a blind eye to the regulations of buying cattle that were raised on illegally deforested land.
Managed money funds were aggressive net buyers of live cattle futures last week, adding 10,842 contracts to already long positions. They were net sellers of 7,443 contracts in lean hog futures.
Wholesale beef has been down for both choice and select for seven days straight. During this period choice lost 8.88 and select was down 11.80.
June lean hog futures closed $1.90 lower for the week after trading in a $3.00 range. June hogs closed below important support of $74.00 which was the low made on December 27, 2016.
Dressed beef values were lower with choice down 1.09 and select down 4.05. The CME Feeder Index is 132.77. Pork cutout value is up .22.
Markets At-A-Glance – 4:30 AM
May Corn    2 3/4
May Beans   2
May Wheat   4
May Soymeal .50
May Soy oil .22
Jun Dlr     .14
Jun S&P      1.00
May Crude   .06
Apr Gold    -2.00