Published on:
09:26AM Apr 16, 2019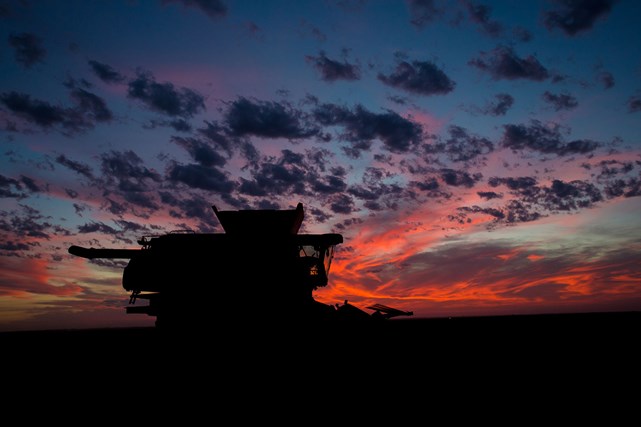 Good Morning from Allendale, Inc. with the early morning commentary for April 16, 2019.
Grain markets are lower with corn and soybeans down 1/2 and wheat down 1 3/4. Wheat futures have been under pressure from expectations of larger stocks in Russia and the U.S.  More rain is expected in the Delta region, eastern Plains and Midwest this week.  Showers have already stalled planting in the Delta, as well as heavy wet snow in the northern Midwest states.
Crop progress was released with corn plantings at 3% complete (5% expected, 3% last year, 6% in 2017 and 5-year average at 6%). Hard red spring wheat plantings at 2% (4% expected, 2% last year, 12% in 2017 and 16% five-year average). Winter wheat conditions were at 60% (60% expected, 60% last week and 31% last year).
March NOPA soybean crush report was released with crush at 170.011 million bushels (168 million bushels estimated, 171.86 million bushels last year on 3/18).  Soyoil stocks were at 1.761 billion lbs. (1.783 billion lbs. expected, 1.752 billion lbs last month, 1.946 billion lbs. last year on 3/18).
U.S. trade negotiators have subdued demands that China curb industrial subsidies as a condition for a trade deal after strong resistance from Chinese negotiators, according to sources briefed on discussions, marking a retreat on a core U.S. objective for the trade talks.
The U.S.delegation representing the wheat industry is visiting Brazil this week to talk to millers and food industries to gauge potential for higher import demand once a tariff-free quota is implemented, a local wheat group told Reuters.  "They know Brazil will continue to import significant amounts of wheat in coming years, and they want to increase their share of that market," said Rubens Barbosa, president of Brazil's Abitrigo.
Canada will appeal last week's decision by a WTO panel to allow the U.S. to use "zeroing" to calculate lumber anti-dumping tariffs, Canadian Foreign Minister Chrystia Freeland said.  "We firmly believe that the U.S. duties on Canadian softwood lumber are unfair and unwarranted," Freeland said in a statement. "That is why we are challenging these duties at the WTO and under NAFTA."
Russia's SovEcon raised its wheat crop forecast to 83.4 million tonnes (80 million tonnes last report) since sowings are in good condition in the majority of Russia's regions, it said.  SovEcon has also raised its overall grain forecast to 129.1 million tonnes from 126.1 million tonnes, it said.
China's ag ministry said it will allow large-scale pig farms and farms that raise pigs for breeding to test for African swine fever virus.  The ministry asked local husbandry bureaus to encourage qualifying farms to obtain testing kits for the virus, according to a statement on their website.  Previously, China did not permit commercial companies to carry out tests for the disease.
The cattle showlist was pegged at 26,100 over last week confirming the potential start of the seasonal increase in supply.  Last week's average cash cattle trade was at 124.12 (123.76 previous week).
Dressed Beef Values were higher with choice up 2.23 and select up 0.20. The CME feeder index is 142.99.  Pork cut-out values were up 1.33.