Published on:
11:03AM Aug 30, 2018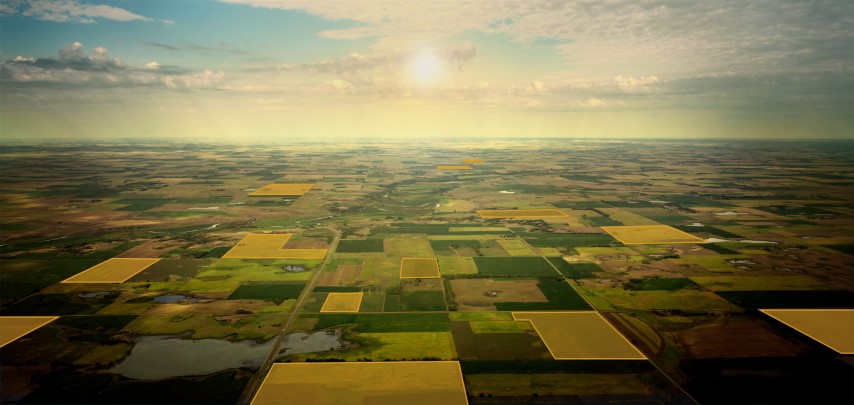 Good Morning! From Allendale, Inc. with the early morning commentary for August 30, 2018.
Grain market traders are ready to roll over to a new month. As of Wednesday's close Dec corn is down 30 cents and November soybeans are down 83 cents for the month. Can we retrace last year with a sharp rally in early September? Trade agreement on NAFTA could provide hope for a China deal?
You know your fields better than anyone! Allendale's Annual Yield Survey runs through Friday. Participate in the survey by clicking here. Or use www.allendale-inc.com during that time to share the results of your farm or call us at 800-262-7538. We will be releasing the survey results on September 5.
Export sales report will be released at 7:30 this morning. Trade estimates are: wheat 200,000 to 500,000 mt., corn 700,000 to 1,300,000 mt., soybeans 500,000 to 1,250,000 mt., soymeal 250,000 to 750,000 mt. and soyoil 0 to 35,000 mt.
Weekly ethanol production slipped a little from the previous week; 1.073 million barrels per day pace to now 1.070 million barrels. US ethanol producers are still at a year to date production pace of 2.9% over last year. However, USDA's last goal was set at 3.1% year over year or 5.600 billion bushels for ethanol. Factoring in normal fluctuation in the efficiency we are likely not far from the goal.
Stats Canada will release its report on the 2018 wheat crop tomorrow morning. Trade is estimating 30.6 mt vs. USDA's 32.5 mmt and IGC's 31 mmt.
FREE Text Message from Allendale Inc. Get headlines, plus grain & livestock quotes.
Canada said an agreement to salvage the trilateral North American Free Trade Agreement (NAFTA) is possible by a Friday deadline, but it will be hard work to resolve specific issues as talks with the United States entered a second day. (Reuters)
Fed Cattle Exchange had no sellers accept bids on Wednesday. Cash trade has developed at 107 in the north which is lower compared to last week. Packers are having it their way this week due to short production week ahead. Product values are starting the seasonal slide although packers and retailers are looking at excellent margins.
August live cattle go off the board tomorrow at 12 noon. October futures are now trading about even with cash. History suggests we are in a time period where futures trade at a premium to cash. Futures contract is range bound between the 50-day and 100-day moving averages. Key support in the October contract crosses at 106.20 and resistance at 109.70.
China's agriculture ministry said on Wednesday it cannot rule out the possibility of new African swine fever outbreaks as concerns grow over the deadly disease's spread in the world's largest hog herd.
Lean hog futures try to rally but get hit with selling pressure as cash hog supplies are more than packers need as the holiday reduced demand next week. Weekend featuring at the retail counter could improve attitude in early September.
October lean hog futures have been successful in making higher lows during August which makes the 50.17 level important support. Near-term resistance crosses at 55.65.
Dressed beef values were mixed with choice up .28 and select down .23 The CME Feeder Index is 150.23. Pork cutout value is down .41.