Published on:
10:23AM Apr 17, 2019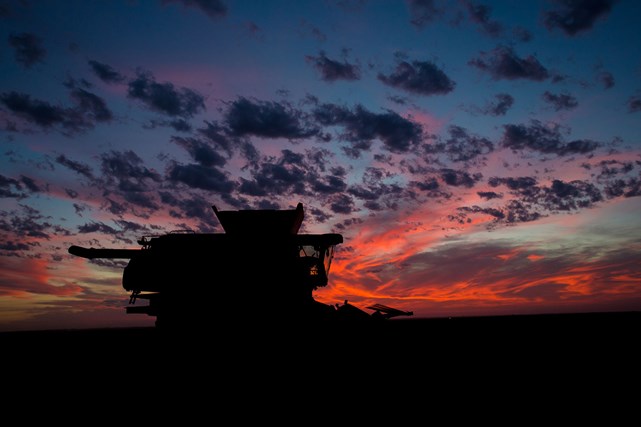 Good Morning from Allendale, Inc. with the early morning commentary for April 17, 2019.
Grain markets are higher with corn up 1/2, soybeans up 2 1/4, and wheat up 3 1/2 after yesterday's selloff. Weather forecasts are extremely important to monitor this time of year, but apparent fund selling has added to the recent pressure. The coming three-day weekend could bring a little position squaring.
Weekly ethanol production will be released this morning, and traders are hoping to see an improvement from recent numbers which would be anything better than 1.9% below last year (USDA's current estimate). The recent pattern, however, would suggest we'll see numbers 3% below last year.
A US delegation from the wheat industry is in Brazil this week talking to the food industry to look for ways for higher exports to Brazil once a tariff-free quota is in place. Members of Brazil's wheat milling association, Abitrigo met with the US Wheat Associates, and the Kansas Wheat Commission, to discuss trade.
Brazilian ethanol prices jumped as much as 15 percent in the last week, the largest weekly gains since 2010, as strong demand by fuel distributors ahead of a national holiday met reduced offers by mills struggling to kick off harvesting of the new cane crop. (Reuters)
Germany's wheat harvest is expected to be 20.6% higher than last year's drought stricken crop. A farm coop estimates the country's harvest at 24.44 million tonnes.
Russia's SovEcon increased its estimate for the 2019 wheat crop to 83.4 million tonnes, up from their 80 million previous estimate.
Managed money funds were estimated to have been big sellers in yesterday's trade, selling 15,000 corn contracts, 9,000 soybeans, 10,500 wheat, 6,500 soymeal, and 3,000 soyoil.
As optimism grows that the United States and China are nearing a trade deal, Japan kicks off its own negotiations with Washington, hoping to resolve some of the issues "very quickly." U.S. Trade Representative Robert Lighthizer and Japan's Economy Minister Toshimitsu Motegi are set to embark on two days of talks in Washington. (Japan Today)
Cattle on Feed will be released by USDA tomorrow. Analysts expect to see Cattle on Feed at 101.7% of last year, Placements at 103.3%, and Marketings at 96.8% according to a Bloomberg poll.
Chinese pork prices are set to jump 70 percent in the second half of the year, a senior official said on Wednesday, after data showed an outbreak of African swine fever cut the world's largest hog herd by 10 percent in the first quarter. (Reuters)
China has indicated that they could lift the ban on US poultry as part of trade negotiations. There was a period in time, back in 2009, when mainland China accounted for 11% of all US exports. At that time we sent them 731 million lbs. of the 6.836 billion total. That dropped to 260 million in 2014 before targeted bans from a limited avian flu finding in the US stopped the majority of imports in January 2015. The total US export in 2018 was 122,000 lbs.
US negotiators have asked China to lift its ban on US pork that was fed with the feed additive ractopamine, but at this time Chinese negotiators are not agreeing. There are US farms, and even one plant in the nation, dedicated to ractopamine free hogs just for the export market.
Dressed Beef Values were mixed with choice up 1.07 and select down .07. The CME feeder index is 143.46. Pork cut-out values were down .51.