Published on:
11:57AM Apr 29, 2019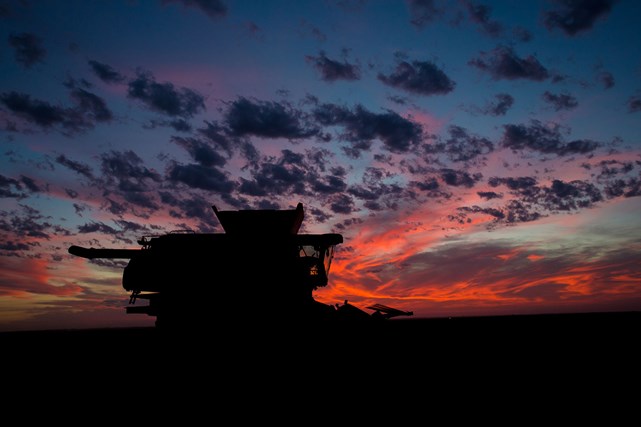 Good Morning from Allendale, Inc. with the early morning commentary for April 29, 2019.
Grain markets continue to strengthen as rain and snow hit the Northern Midwest and Northern Plains over the weekend.  A series of strong storms over the next week are expected to bring significant precipitation throughout majority of the corn belt which could prevent corn and soybean plantings over a critical period of time.
Last week, July corn futures were down 6.5 cents, July Soybeans down 27.25 cents while July wheat futures were down 7.75 cents. Soyoil was down 116 points and soymeal down $3.10.
Chinese President XI appeared to be offering his personal approval of the concessions that China is likely to make as part of an imminent US-China trade deal, said Larry Kudlow.  He also characterized this headline as optimistic but added that US and Chinese negotiators are within the 7-yard line of scoring the game winning touchdown.  Trade talks will resume today in Beijing.  There has been no confirmation of President XI visiting the U.S. at the beginning of June as rumored.
President Trump said it is possible the U.S. and Japan could reach a new bilateral trade deal by the time he visits Tokyo in May, but he and Japanese Prime Minister Shinzo Abe cited areas where they differ on trade.  Trump said negotiators for the U.S. and Japan are making progress in his drive to rebalance their trade relationship in a way that reduces chronic U.S. trade deficits with Japan.
Crop progress report will be released at 3 p.m. CST today.  Traders are looking for corn planting at 15-17% complete (17% last year, 25% 6-year average).  Soybean planting expected at 5% (5% last year, 5% 6-year average).  Hard red Spring wheat planting at 15% (10% last year and 36% 6-year average).
CFTC commitments of traders report (as of 4/23/19) showed funds increased their short positions in the grain markets and increased their long positions in livestock markets.  Funds had a new net position of -322,215 corn contracts, short -129,566 soybean contracts, short – 67,992 wheat contracts, long 154,550 live cattle contracts and long 61,753 lean hog contracts.
Brazil soybean crop this season is poised to be the second largest on record, a Reuters poll showed. Analysts estimate farmers will produce 115.46 million tonnes of beans this season (below last year's record crop of 119.3 million tonnes).
Argentina FOB corn offers are currently at $149, this is $12 below US offers.  Some traders, believe the USDA may have overstated Argentine corn carryover, if this is accurate this suggests more competition for US corn exports in the next coming months.
Russia is currently offering July wheat at $190 FOB, this is about $31 below US new crop hard red winter wheat offers.
Dressed Beef Values were mixed with choice up 0.06 and select down 0.34. The CME feeder index is 144.24. Pork cut-out values were up 0.55.